Oil slips from three-month high as Iran snubs freeze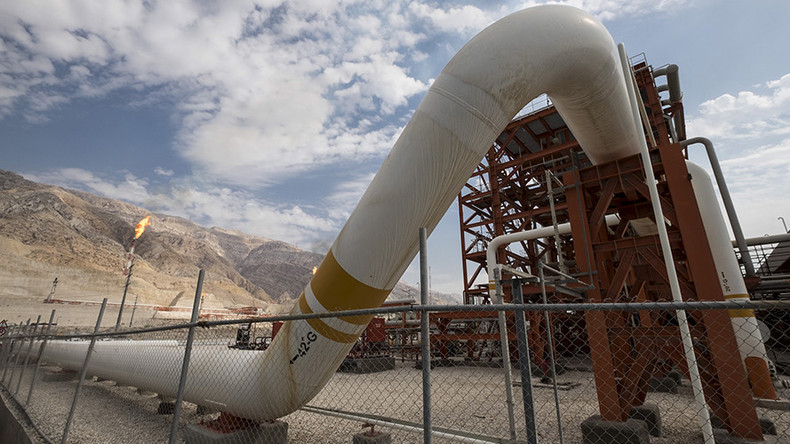 Tehran says it will freeze oil production only when it reaches four million barrels a day. This means Iran intends to increase, not hold production, which is currently about 2.8 million barrels per day.
"I have already announced my view regarding the oil freeze and I'm saying now that as long as we have not reached four million barrels per day in production, they should leave us alone," said Iranian Oil Minister Bijan Namdar Zanganeh on Sunday.
"When we reach this level of production, we can then cooperate with them," he added, implying the agreement by the world's two biggest oil producers, Russia and Saudi Arabia, to freeze production.
Iran's reluctance to join a production freeze has resulted in a decline in oil prices. Brent was trading at $39.26 per barrel after hovering near $41 on Friday. West Texas Intermediate lost $1.18 and cost $37.32 during Monday trading on NYMEX.
Another negative factor for oil is that crude producers are now more likely to meet in April, rather than this month, according to Bloomberg sources in OPEC. Gulf delegates say it may be in Doha or a Russian city.
Russian Energy Minister Aleksandr Novak is in Tehran on Monday where he will meet Zanganeh and Iranian Energy Minister Hamid Chitchian. The Russian side has been ambiguous on the agenda of the talks, saying they will be on "cooperation between the countries in energy."
Novak has said Tehran needs an individual approach in an oil production freeze, as Islamic Republic production is at its lowest.
Zanganeh added that Iran will be satisfied if oil prices rebound to $70 per barrel, but "no problem will arise" for the country if they don't.
According to him, Iran's oil exports will be up to two million barrels per day by March 20. The Islamic Republic exported 1.75 million bpd last month, its largest since 2012, according to Tehran.
However, in order to reach the desired goal of four million barrels per day, the country's oil industry needs a huge amount of investment. Iran's energy ministry says the country needs $200 billion in foreign investment to develop the energy sector.
According to Energy Minister Bijan Zanganeh, the country lacks domestic financing to expand the sector.
In February, Russia and Saudi Arabia agreed to freeze oil production at January levels. The agreement was soon joined by OPEC members Venezuela and Qatar.
OPEC countries and a number of countries outside the cartel like Oman, Mexico and Norway have expressed support for the initiative. Even though Iran formally supports the idea of an oil freeze, Zanganeh called the pact between Russia and Saudi Arabia "ridiculous", as it puts "unrealistic demands" on Iran.