Deutsche Bank positive on Russian ruble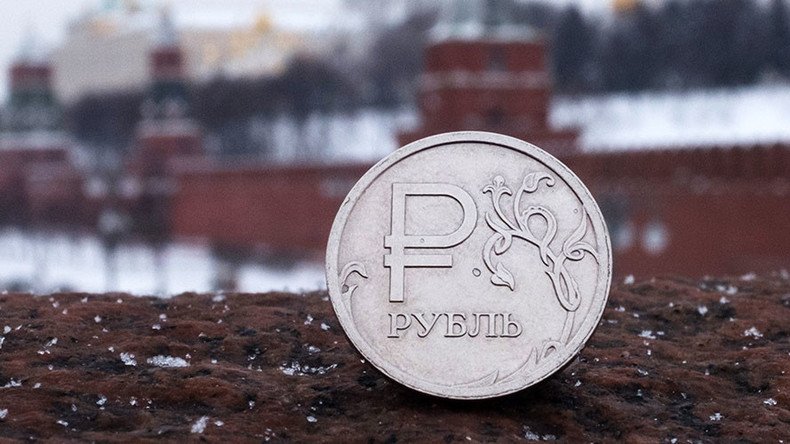 Despite facing sanctions, falling oil prices and recession, the Russian ruble is the most undervalued currency in developing Europe according to Deutsche Bank.
"If crude is stable, I see room for the ruble to strengthen," said Gautam Kalani, a strategist at Deutsche Bank in London when talking to Bloomberg.
Russian Central Bank effectively gives up fight against fall of the #ruble and heaps foreign currency and gold up instead. #DrStephan

— Deutsche Bank (@DeutscheBank) March 2, 2016
The position uses data from the bank's Behavioral Equilibrium Exchange Rate (BEER) model which values a currency based on real exchange rates and economic fundamentals. The system was developed in 1999.
The bank's median forecast will see the ruble up to 72 against US dollar by the end of the current year.
Deutsche Bank sees prospects for economic strength shoring up the ruble despite Russia's battle with recession and Western sanctions.
The German bank notes Russia is the only major emerging market that added reserves this year through February 19 with $379 billion of foreign currency reserves and a national current account surplus.
In addition, crude prices have been gradually recovering after Russia and Saudi Arabia agreed to freeze oil production at January levels.
US crude benchmark West Texas Intermediate has gained over 11 percent since mid-February to over $34 per barrel. Brent crude gained about six percent in the same period, trading at over $36 per barrel.
Forty-five percent of Russia's revenue is backed by oil and gas. Falling crude prices and international sanctions contributed to the decline in the Russian ruble which has lost half its value since 2014, but has been steadily recovering.
You can share this story on social media: