Ruble rebounds on rumors of Russian oil production cut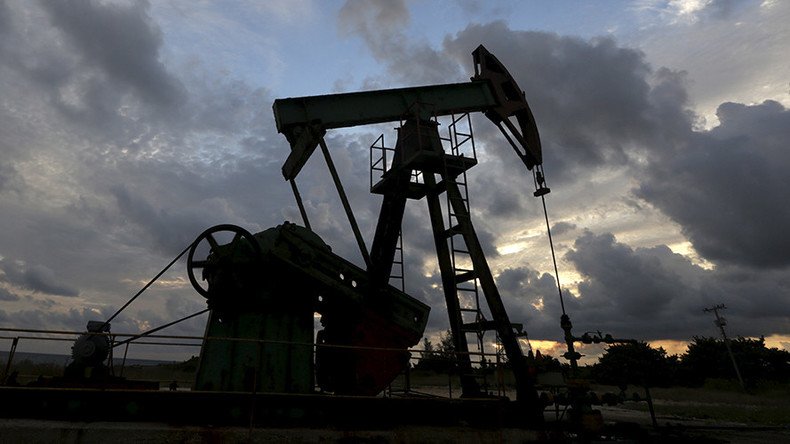 The Russian currency has gained more than 10 percent in a week, as oil prices are on the rise amid speculation of possible production cuts from the world's two largest exporters – Russia and Saudi Arabia. However, both sides have denied the claim.
In Friday morning trading at the Moscow Exchange, the ruble had strengthened, trading at 75 against the dollar and 82 against the euro. Last week the Russian currency hit record lows of over 85 against the greenback and 93 against the euro.
There has been a significant surge in oil prices having rebounded from last week's 12 year lows of $26 per barrel. Brent crude was trading at $34.45 per barrel, while US WTI has risen to $33.66 as of 9:30am GMT on Friday.
Crude prices are rising on the back of a possible meeting between Russia with OPEC and other oil producers. The meeting would discuss the problem of low commodity prices and the coordination of possible production cuts, according to Russian Energy Minister Aleksandr Novak. The outcome could be a five percent cut in Russian and Saudi Arabian production.
However, Bloomberg has reported OPEC delegates saying the organization has no meeting planned with Russia. One of the delegates said Saudi Arabia has no proposal to trim production by five percent.
"It's possible that Russia could be testing the waters to gauge how OPEC members would respond to the idea of cuts," Jason Bordoff, director of the Center on Global Energy Policy at Columbia University and a former senior oil official at the White House told Bloomberg.
Saudi daily Al-Iktisadiya reported on Friday Riyadh had no plans to discuss production cuts with Moscow.
"The announcement made yesterday by Russian Energy Minister Aleksandr Novak about Saudi proposal to reduce production is incorrect," a source in the oil sector told the newspaper, TASS reports.
Russia's largest oil producer on Friday played down prospects of a coordinated output cut with OPEC. A Rosneft spokesman described the sharp rally in oil prices on speculation of such a move as "idiotic".
Speaking to the Financial Times, spokesman Mikhail Leontyev said "nothing new has happened" to suggest a coordinated production cut is more likely.
"Consultations with OPEC happen all the time. All positions are well known, they have not changed in any way," he told FT.
Igor Sechin, Rosneft's chief executive and the most powerful figure in the Russian energy industry, has long argued that the structure of the country's oil sector and its harsh winters would make it challenging to implement a government-mandated output cut.
You can share this story on social media: