Washington warns top banks to stay away from Russian bonds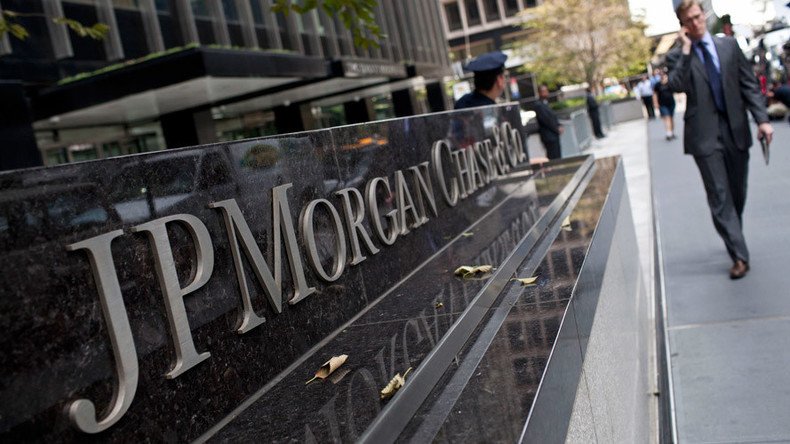 The US government has urged major banks not to bid on a potentially lucrative but "politically risky" Russian bond deals, claiming it could undermine international sanctions against Moscow, the Wall Street Journal reported.
Unnamed sources told the media that the caution has been issued by the State Department and the Treasury following questions from some banks whether they were permitted to arrange a bond sale for Russia.
Washington's warnings not to bid on a Russian Eurobond deals won't strongly influence the possibility and cost of their placement, Russian presidential aide Andrei Belousov said on Thursday.
The Russian Finance Ministry has sent a prospectus to 25 Western investment banks and three Russian lenders as it wants to raise $3 billion by issuing Eurobonds. It may become the country's first debt placement on international markets since Western sanctions were rolled out on Russian entities in 2014.
Russia's dollar-denominated 2023 bond now has a yield of 4.53 percent, sliding from 4.9 percent in September 2013 when Moscow raised $7 billion, data from the Financial Times showed.
According to the WSJ, some bank officials, including those at Citigroup, said they won't participate. Goldman Sachs and J.P. Morgan Chase say they are still weighing their options.
"It is essential that private companies - in the US, EU and around the world - understand that Russia will remain a high-risk market so long as its actions to destabilize Ukraine continue," the State Department said in a statement to the Wall Street Journal. It also warned of "reputational" risks of returning "to business as usual with Russia."
Since 2002 US banks earned nearly a quarter of all annual Russian investment banking revenue. In 2007, they made nearly $630 million profit on more than $2 billion in investment banking business in Russia. The amount plunged to $26 million last year as a result of anti-Russian sanctions.
Last year, the US and EU imposed sanctions on some Russian financial institutions and officials over the conflict in Ukraine. An embargo was also introduced on the import and export of arms and related materials to and from Russia. In return Moscow imposed a ban on agricultural produce, food and raw materials on countries that joined anti-Russian sanctions.
You can share this story on social media: