Kremlin considers first bond issuance since sanctions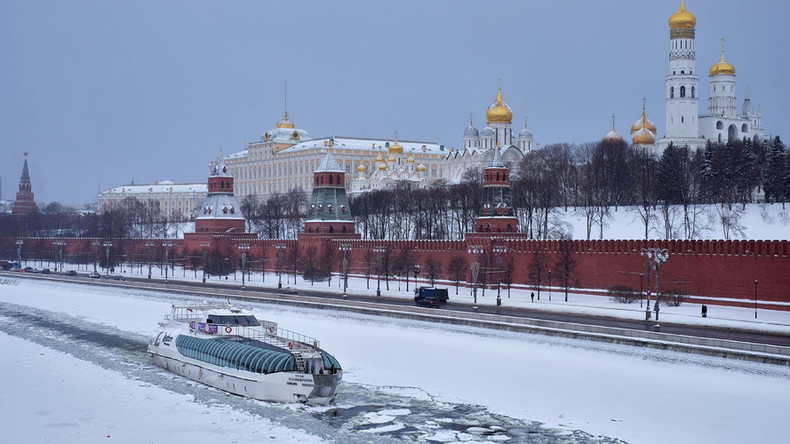 The Russian government is looking to raise up to $3 billion by issuing its first Eurobonds since 2013. The Finance Ministry has already sent a prospectus to 25 Western investment banks and three Russian lenders. Some analysts say it's a way of bypassing Western sanctions.
Besides Russia's state-owned Sberbank, VTB and Gazprombank, proposals have been sent to Barclays, BNP Paribas, Bank of America Merrill Lynch, Bank of China, Wells Fargo, Goldman Sachs, J.P. Morgan, Deutsche Bank, Industrial and Commercial Bank of China, Credit Agricole, Credit Suisse, Landesbank Baden-Wuerttemberg, Mizuho Financial, Morgan Stanley, Nomura, Citigroup, Scotiabank, Societe Generale, TD Securities, China Construction Bank, Agricultural Bank of China, HSBC, RBC Capital Markets, UBS and UniCredit.
"Trading in Russian paper has been quite strong in recent months as investors wonder whether sanctions might be eased. Russia could come to market now with bonds that yield less than they did in 2013," Viktor Szabo, a senior investment manager at Aberdeen Asset Management told the Financial Times.
In 2013, Russia raised $7 billion with the participation of VTB Capital, Deutsche Bank, Barclays, Royal Bank of Scotland, Gazprombank and Renaissance Capital. Russia's dollar-denominated 2023 bond now has a yield of 4.53 percent, sliding from 4.9 percent in September 2013, according to FT data.
Analyst Timothy Ash at Nomura says, if the Kremlin manages to get the loan, it will undermine the sanctions regime as a whole.
"If the Russia is able to borrow long-term money cheaply, what will stop it filtering monies down to state owned sanctioned and unsanctioned entities alike, easing up pressure on Russia's financing position and corps/banks alike. A big hole will have been blown in the whole financing aspect of the sanctions regime," he said.
At present, Russia state-owned Sberbank, VTB, Vnesheconombank, Gazprombank and Rosselkhozbank (Russian Agriculture Bank) are cut off from long-term (over 30 days) Western financing. The same applies to their subsidiary banks, if they own more than 50 percent.
You can share this story on social media: