Crude hits new low as OPEC decides 'everyone does whatever they want'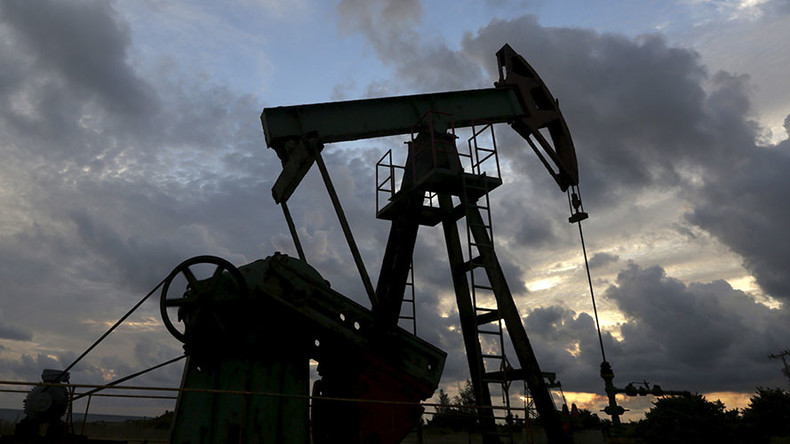 Oil prices plunged to their lowest level since late August on Monday following OPEC's decision to continue pumping at current levels despite the oversupply on the global market.
West Texas Intermediate (WTI) tumbled almost two percent to $39.49 per barrel at 10:51am GMT. Brent crude slid 0.5 percent, trading at $42.78 a barrel.
Oil traders started selling off after OPEC failed to lower the production quota and continue pumping at current levels of 31.5 million barrels per day (bpd).
OPEC's decision came despite appeals by the group's poorer countries to cut output to prop up crude prices. Iran, Venezuela, Algeria, Nigeria, and other producers have been calling on the cartel to reduce output, saying this would stabilize prices and prevent them plunging deeper into crisis. But OPEC's largest producer Saudi Arabia has been strongly against cutting production in order to maintain its market share.
READ MORE: Iran aims to boost oil exports without OPEC's blessing - minister
Iran's Oil Minister Bijan Namdar Zanganeh described OPEC's output decision like "everyone does whatever they want."
Analysts say the standoff between major global energy producers would pressure prices to fall further.
"With Iran exports likely to start increasing next year, this increases the likelihood of further weakness in crude oil markets," the ANZ bank was cited as saying by the Guardian.
Last month the Iranian minister told reporters that Tehran was planning to double oil exports once sanctions against the country are lifted. He said Tehran won't negotiate the decision with OPEC.
The group of 12 OPEC countries account for about 40 percent of the world's crude production. Its output hit a three-year high in July, when the cartel pumped 31.5 million bpd. OPEC's supply rose to 31.77 million bpd last month from 31.64 million in October.