Iran aims to boost oil exports without OPEC's blessing - minister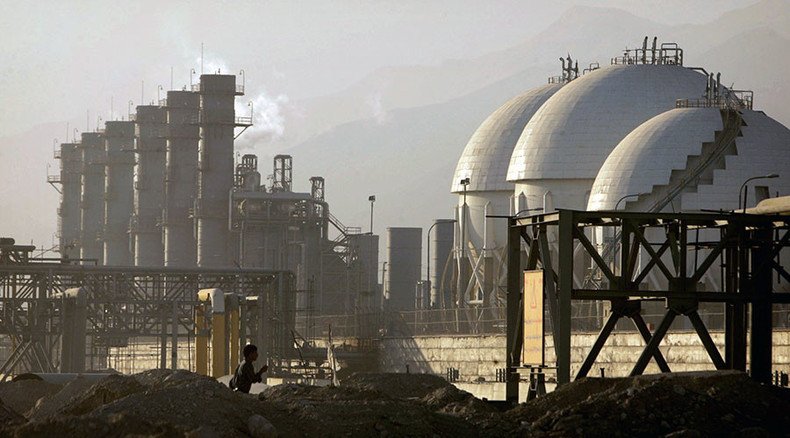 Tehran will not negotiate with OPEC over increasing its oil exports once sanctions are lifted, said the country's Oil Minister Bijan Namdar Zanganeh.
He told reporters that Iran plans to double oil exports and sell an additional 500,000 barrels per day (bpd) despite the low crude price as the country needs to win back market share.
"We have no worries about selling the 500,000 [bpd of oil – Ed.]. God willing it will be realized. And I should not be concerned about price, others should be," Zanganeh said.
"We don't seek permission from anyone to use our rights," he added.
Iran is an OPEC member and currently exports 1.1 million bpd of crude and wants to return to its pre-sanctions level of 2.2 million. In 2012, the country stopped supplying oil to the US and EU markets, following international sanctions over its nuclear program.
Last month, the managing director of state-run National Iranian Oil, Roknoddin Javadi said Iran wants to export 4.7 million bpd by 2021.
Iran produced 2.7 million bpd of oil in October, according to data compiled by Bloomberg.
The oil minister also said that Tehran hopes to become a regional gas hub and export to its neighbors. Last year the country produced 172 billion cubic meters (bcm) of gas and intends to more than double production to 365 bcm in two years.
Iran and the six international mediators (the US, UK, France, Germany, Russia and China) signed a deal in July to settle the standoff over Iran's nuclear program. Sanctions against the country are yet to be lifted, as the International Atomic Energy Agency has to confirm that Iran has met its obligations.
Tehran says it's cooperating with the nuclear watchdog. Iran's government has already approved a new model contract for oil and natural gas projects and plans to disclose details next month.
You can share this story on social media: