Kiev not rebuilding power supply to Crimea for 'political reasons' – Novak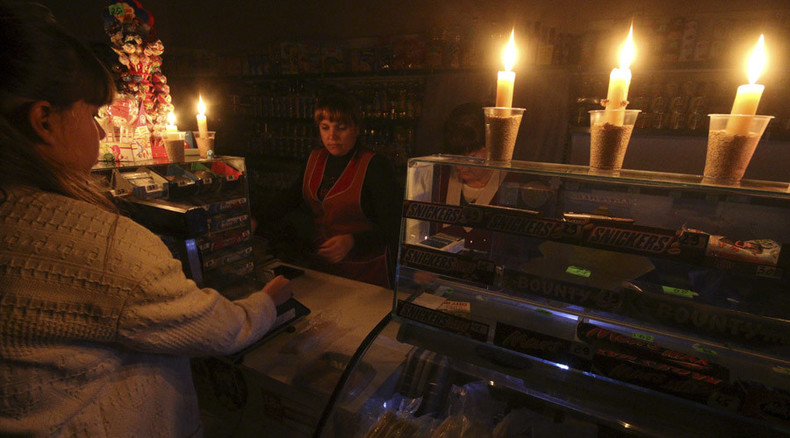 Ukraine is not repairing the sabotaged power lines supplying energy to the Crimean peninsula for "political reasons," said Russian Energy Minister Aleksandr Novak. In response Moscow is considering halting coal supplies to Ukraine, he added.
"There is practically no repair work going on in Ukraine", Novak told Vesti FM.
"Extremists don't allow workers to repair the damaged power stations. At the same time, it is strange that the authorities in Ukraine cannot provide access to the energy facilities," he added.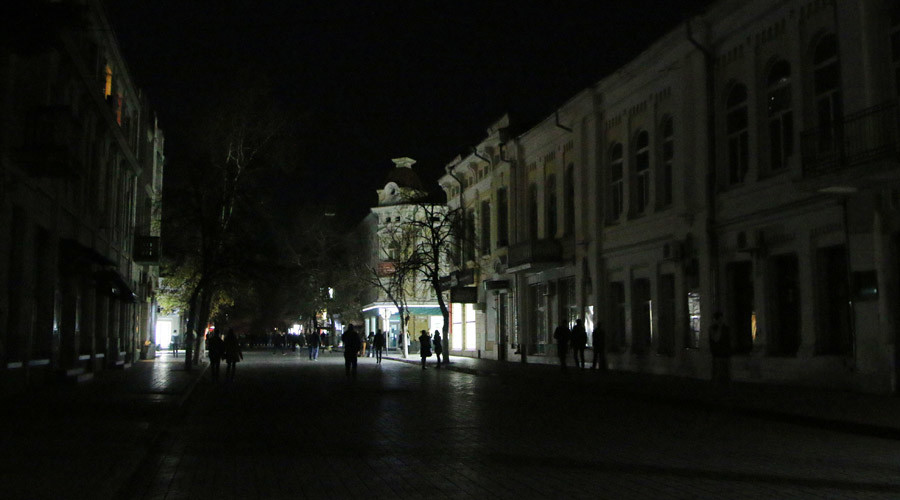 Members of the neo-Nazi Right Sector group and Crimean Tatar activists in the Kherson region have been reportedly blocking repair work at four sites, thwarting promises made by the Ukrainian Energy Ministry to repair the destroyed transmission towers and power lines within days.
READ MORE: State of emergency, blackout in Russia's Crimea after transmission towers in Ukraine blown up
According to Novak, the energy crisis is trouble not only for Crimea, but for the neighboring Kherson region in Ukraine and Kiev's energy sector as a whole. In response, Russia could cut off coal supplies to Ukrainian power stations, which could partly disrupt their output.
Novak said Crimea's local power plants are now covering 35-40 percent of the energy needs of the peninsula. An additional 300 diesel generators will be sent from the Russian mainland, he added.
Last Sunday, Crimea switched to autonomous reserve power after transmission towers in the adjacent Ukrainian Kherson region were blown up, causing a blackout. Nearly 1.9 million people were left partly or fully without electricity.
Crimea gets about 70 percent of its energy from Ukraine. To cut the dependence from Kiev, Russia is now building a power bridge from the mainland to the peninsula. The bridge will be constructed in two stages. The first is expected to be operational before the end of the year and provide Crimea with 400 MW of power. The second stage will increase the power to 800-840 MW and is scheduled to be finished next summer. Crimea's consumption is currently 1,000 MW per day, according to Novak.