State of emergency, blackout in Russia's Crimea after transmission towers in Ukraine blown up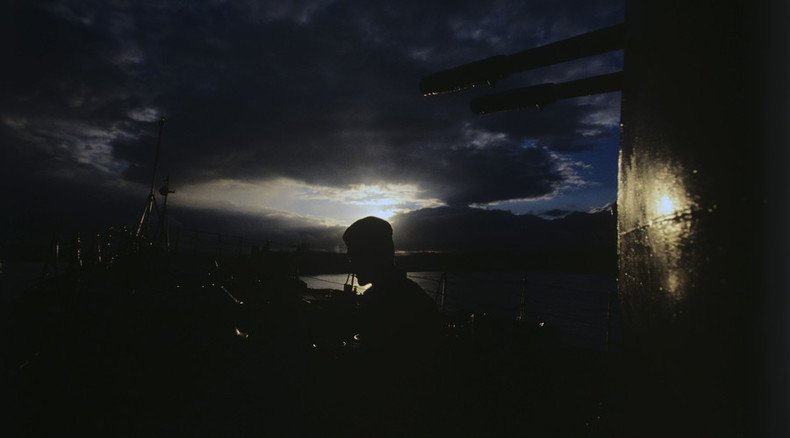 Russia's Crimea has switched to autonomous reserve power after transmission towers in the adjacent Ukrainian Kherson region were blown up, causing a blackout. Meanwhile, the Right Sector and Crimean Tatar "activists" have been attempting to block repairs.
Crimean authorities rushed to connect hospitals and other vital infrastructure to reserve power stations and generators late on Saturday after the four main transmission lines from Ukraine were cut off in an apparent act of sabotage. The regional energy ministry has created an emergency response center to deal with the power cut.
"Crimea has been completely cut off," the Krymenergo energy company's director Viktor Plakida told TASS, adding that he could not immediately provide any more details.
The Crimean Emergencies Ministry has declared a state of emergency due to the complete power outage and has put rescue teams on high alert.
Nearly 1.9 million people have been left partly or fully without electricity. While important public facilities and infrastructure have been wired up to reserve sources of energy, homes all across the region have been left in the dark.
Meanwhile, Ukrainian police and journalists simultaneously posted social media reports of explosions in Chaplinka in the Kherson region, where power transmission towers supporting the lines delivering energy to Crimea are located. Photos of severed towers with a Crimean-Tatar flag hanging on one of them have been posted online.
Earlier on Friday, unidentified saboteurs damaged two of Kherson's four electricity transmission towers, prompting Crimean authorities to issue warnings of possible power cuts. However, when local Ukrainian repairs crews attempted to reach the site, they were blocked by Crimean Tatar activists and Right Sector militants, who proclaimed they were taking the area "under protection," TASS reported.
The stand-off ended in clashes with Ukrainian riot police, who were dispatched to the site. Several activists were slightly injured, while one police officer was stabbed during the turmoil.
While the Ukrenergo energy company's maintenance crew finally managed to start the repair work, dozens of Crimean Tatars gathered in Kiev at the presidential administration building to protest the police response. Radical activists called for resistance to any attempts by Ukrainian authorities to undermine the so-called "blockade" of Crimea that has been organized by several activist groups in Kherson and had initially targeted Ukrainian vehicles transporting goods for sale to the peninsula.
READ MORE: Trade blockade? Ukrainian activists block food trucks on checkpoints to Crimea
Crimea 'in standalone mode'
The Crimean power grid has been working in standalone mode since the incident. "Due to the complete shut off from the Ukrainian power grid, Crimean grid is operating in standalone mode," TASS quoted a local emergency response unit as saying.
It could take up to 48 hours to repair the damage on the Ukrainian side, and reestablish the power supply to Crimea, a source from Ukrenergo told RIA Novosti.
All Crimean medical facilities are connected to backup power supplies and their operations will not be affected, Crimea's first vice premier, Mikhail Sheremet, told journalists.
TV and radio broadcasting services will not be interrupted and are currently using an autonomous power supply, Russia's Ministry of Telecom and Mass Communications said.
However, Sheremet warned that Crimea will be able to make up for no more than 50 percent of its daily power consumption autonomously, even after resorting to additional wind power and solar energy.
"Our demand today is 1200 Megawatt. At the present point, with all the power sources, we could have about 600 Megawatt. This is under the most favorable conditions," the official predicted.
The local airport, Kerch Strait ferry line to mainland Russia, as well as bus and railway stations are operating normally, the head of information department within the local emergency services Vladimir Ivanov said.
Russia's Black Sea Fleet in Sevastopol has continued to operate on reserve power, the city's governor, Sergey Menyaylo, has said.
Meanwhile, the Crimean energy company stated that the region's reserve power stations could last up to 25 days independently. Petrol filling stations will be contributing to the work of the reserve mobile stations.
You can share this story on social media: