Renault sales in Russia down almost 30%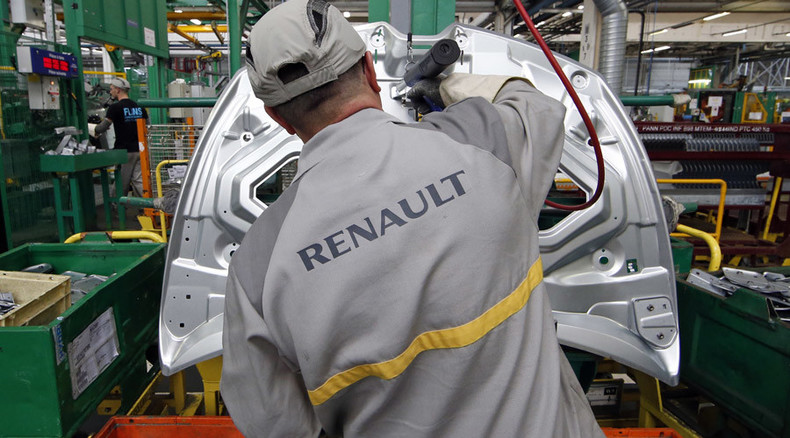 French carmaker Renault's sales in Russia have fallen 29.8 percent in the third quarter, according to a company statement. This is despite an overall increase in worldwide sales.
Renault - which owns 25 percent of Russia's AvtoVaz - declined to report on exact figures for the country.
Global sales rose 1.2 percent from last year to 625,525 cars. Profits in the third quarter were up 9.4 percent compared to the same period in 2014.
The results reflect growing business with alliance partners Daimler and Nissan, as well as the general recovery of the European market. Engines and cars manufactured for the partners accounted for more than half of the 10.2 percent profit of Renault's core division.
Russia isn't the only country where sales slumped. The manufacturer also lost a share of its home market. Sales in France climbed 6.5 percent instead of the projected 9.2 percent.
READ MORE: German factory orders fall as global growth slows