Deutsche Bank faces record €6bn quarterly loss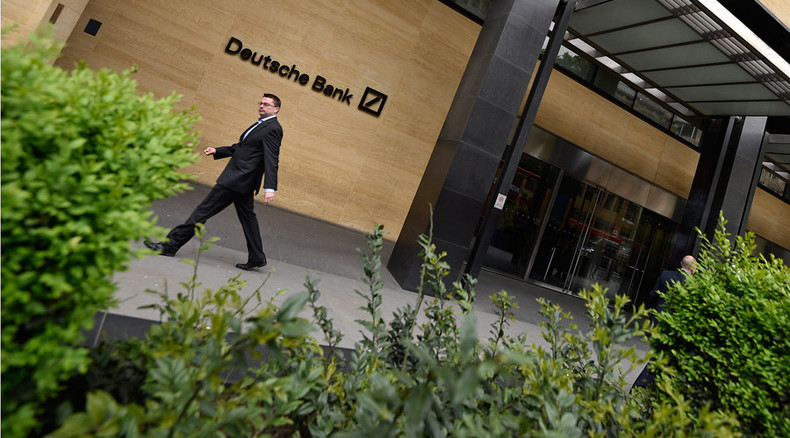 Germany's biggest bank has warned of a possible €6 billion loss in the third quarter as it faces huge impairment charges. This could become Deutsche Bank's biggest quarterly loss in a decade.
Deutsche Bank expects a €5.8 billion charge on assets in its investment bank and retail and private banking operations due to higher regulatory capital requirements, according to a statement released late on Wednesday.
The charges are also related to a reduced value of Deutsche Bank's Postbank retail unit, which it is planning to sell off. The bank set aside an additional €1.2 billion for legal reserves.
The company has updated the valuations of its businesses, said the report. It could write down some €600 million of its nearly 20 percent stake in China's Hua Xia Bank, which is no longer considered to be strategic to the group.
It will review financial plans ahead of the announcement of further details of its Strategy 2020, which is expected October 29.
"The Management Board will recommend a reduction or possible elimination of the Deutsche Bank common share dividend for the fiscal year 2015," Deutsche Bank's new co-chief executive, John Cryan said in a statement.
Deutsche Bank has been paying dividends of €0.75 a share in the past six years.
It is the second straight troubled quarter for Deutsche Bank. In April, the bank was fined $2.5 billion by US and UK regulators for rate manipulation. The bank admitted that its employees rigged the yen Libor (London Interbank Offered Rate) and the Brussels and Tokyo equivalents, Euribor and Tibor, to benefit their trading book and those of traders at other banks. Deutsche Bank also acknowledged that its internal monitoring systems were insufficient to prevent the manipulation of Libor.
READ MORE: Deutsche Bank scales back in Russia after US criminal probe
Last month, Deutsche Bank announced it would shut down part of its business in Russia, following the US and EU authorities' investigations over share trades made by the bank's Moscow office. The probe focused on whether $6 billion in trades in Moscow and London were part of a possible money-laundering scheme for Russian clients.