Deutsche Bank scales back in Russia after US criminal probe
Published time: 18 Sep, 2015 11:59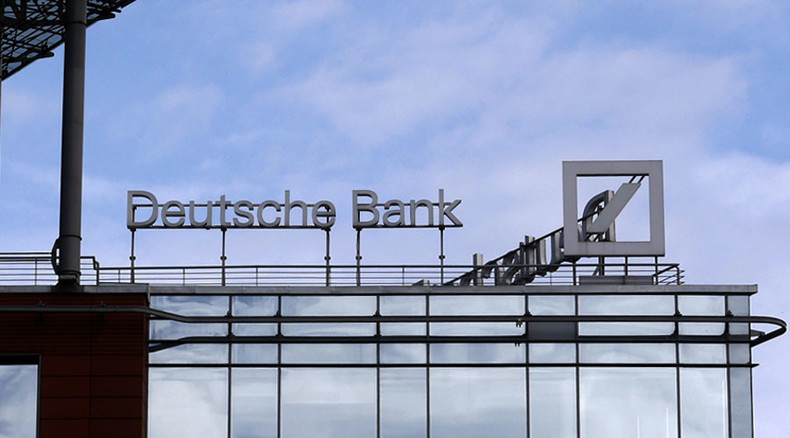 Germany's Deutsche Bank has announced it will shut down part of its business in Russia. The Moscow corporate banking and securities business will close and move to other international hubs.
Around 200 jobs are expected to be cut from the current 1,300 employees in Russia.
According to the bank the measures are "part of an ongoing review of its global footprint" aimed "to reduce complexity, costs, risks, and capital consumption."
However, Deutsche Bank has been under pressure from US and EU authorities, who are investigating share trades made from its Moscow office.
US regulator examines Deutsche Bank over alleged money laundering in Russia - media

The bank said it had suspended a number of employees working in its Moscow equities trading operation earlier this year, pending the results of an internal review. The probe focused on whether $6 billion in trades in Moscow and London were part of a possible money-laundering scheme for Russian clients, Bloomberg cites people familiar with the matter.
Deutsche Bank probed by UK regulator for 'laundering Russian cash'

One of the biggest foreign banks in Russia, Deutsche Bank's Russian operation quickly expanded on the back of lucrative financing deals it assembled for clients during the oil-fuelled boom.