Good and bad news day for Gazprom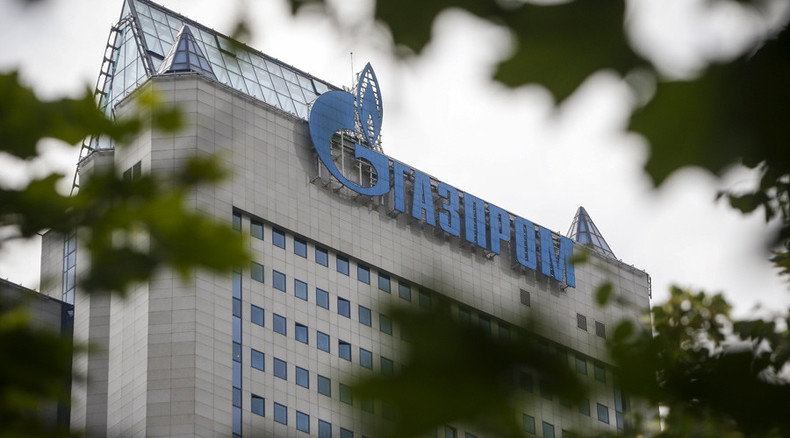 It was the best of times; it was the worst of times on Friday for Russia's Gazprom. After posting better than expected third quarter results, troubles with Ukraine's prepayment and an anti-monopoly lawsuit domestically may spoil the weekend for top executives.
The company reported its gas exports outside the Commonwealth of Independent States (CIS) were up 23 percent in the three month period of July to September, totaling 41.4 billion cubic meters (bcm). Exports for September were up 24 percent to 13.3 bcm, according to company CEO Aleksey Miller.
"Europe continues to buy Russian gas in higher volumes than last year," said Miller at the Sochi Investment Forum.
Exports to Gazprom's biggest foreign client, Germany, increased by 19 percent in September to 11.2 bcm, according to the company. Italy saw the biggest third quarter growth in import of Russian gas with a 69 percent increase over the same period last year, totaling 7 bcm.
But it wasn't all good news for Gazprom.
The company has still not received a $500 million prepayment from Ukraine for gas, Russian Energy Minister Aleksandr Novak told journalists on Friday. Gas shipments to Ukraine were agreed to resume in September, following months of misunderstandings over prices. It was decided Kiev could buy 2 billion cubic meters for the winter season with a $500 million loan from the EU. Gazprom agreed to a reduced price of $232 (€207) per thousand cubic meters of gas during the period covered by the agreement.
Another concern for Gazprom is holding on to its dominant position in the Russian energy market. Until recently, the company held a monopoly on Russian gas exports. However, other state and privately-owned energy firms began moving in.
READ MORE: Gazprom profit jumps 71% as ruble drops
Last summer, Russian Federal Antimonopoly Service (FAS) opened a case against Gazprom over its refusal to allow Rosneft to export from the Sakhalin-2 project in Russia's Far East. Energy companies, including Rosneft and Novatek, managed to convince the government of a need for a law that would allow them to export liquefied natural gas (LNG).
READ MORE: Kiev pays for Russian gas with 'negotiations' – Ukraine finance minister
On Friday, FAS said that Gazprom should create a separate subsidiary for gas transportation with a "separate balance sheet", claiming the practice of backing monopolies should be ended.
"Then we'll know exactly how much exploration and transportation costs, and there will be no more obscure figures," said the head of FAS Igor Artemyev.