Kiev pays for Russian gas with 'negotiations' – Ukraine finance minister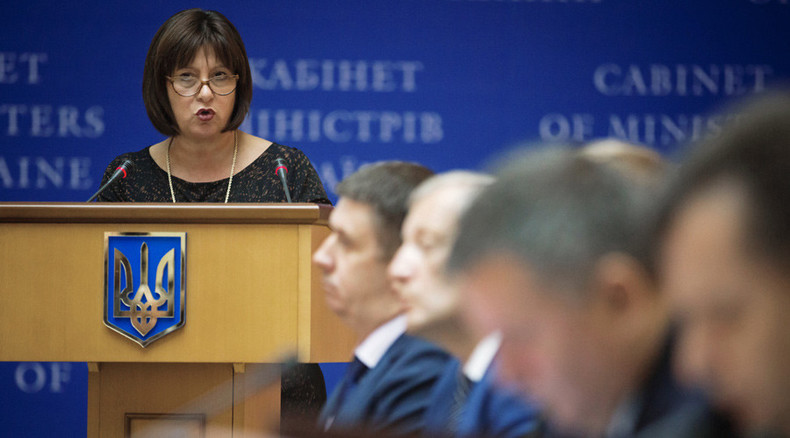 Kiev imports about half of its gas from Russia, as it cannot afford to pay for reverse supplies from Slovakia, according to Ukraine's Finance Minister Natalie Jaresko, speaking in her home town of Chicago.
When asked by a reporter how Ukraine pays for Russian gas, she answered, "negotiations are in progress," RIA Novosti reports.
"Today we import about 40-50 percent of gas from Russia. The only reason why we do it is that the system in Slovakia at the moment cannot give us as much as we need. It is not only the energy needs in question, but financial needs," said Jaresko, adding that Kiev doesn't have sufficient funds to fill its underground storage facilities.
On Monday, European Commission Vice-President for Energy Union Maros Sefcovic that the next trilateral Russia-European Commission-Ukraine negotiations on gas issues could be held by the end of September.
According to Gazprom, Ukraine needs at least 19 billion cubic meters of gas to survive the winter period. Up to date, Ukraine has pumped 14.7 billion cubic meters of gas into underground storage facilities, said Russian Energy Minister Aleksandr Novak last week.
The EU agreed to provide Kiev with $500 million, which is enough to buy additional 2 billion cubic meters of Gazprom gas.
You can share this story on social media: