Gazprom profit jumps 71% as ruble drops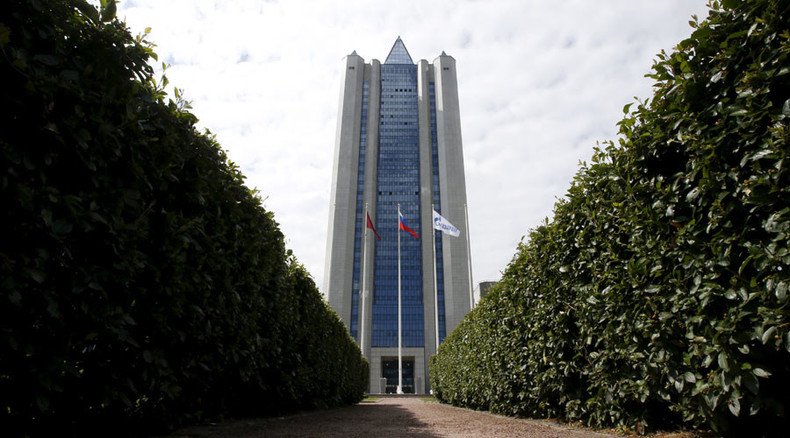 Russia's gas monopoly Gazprom has announced a first-quarter profit of 382 billion rubles (about $6 billion). It's a 71-percent jump on the same period of 2014, with the devaluation of the ruble compensating for the drop in export prices and gas supplies.
The ruble was trading at an average of 62.16 to the dollar in January-March, compared with 34.95 a year earlier.
The net income was 29 billion rubles higher than predicted by Bloomberg analysts. The company's total revenue climbed 5.7 percent to 1.65 trillion rubles (about $26 billion), compared to 1.56 trillion ruble in January-March 2014.
Gazprom's profits rose in the face of US-led sanctions and falling gas prices, weighed down by weak crude. In Europe, its key export market, gas prices dropped 24 percent during the first three months of the year. The same period saw export volume falling 16 percent to 39.1 billion cubic meters. However the same figure in ruble terms rose 37 percent.
READ MORE: US includes Gazprom's field on sanctions list
Despite the setbacks, Gazprom intends to revive its exports by delivering record-high volumes of gas to Europe and Turkey this year, said the company in an email to Bloomberg.
Current gas prices are closely linked to low crude prices that fell from $115 per barrel in June 2014 to less than $49 this week. The 57 percent decline was instigated by a so-called price war between Saudi Arabia-dominated OPEC and US shale producers. Riyadh needs to keep crude prices at the rock bottom to oust shale oil, which is expensive to extract and refine, from the market.
You can share this story on social media: