US includes Gazprom's field on sanctions list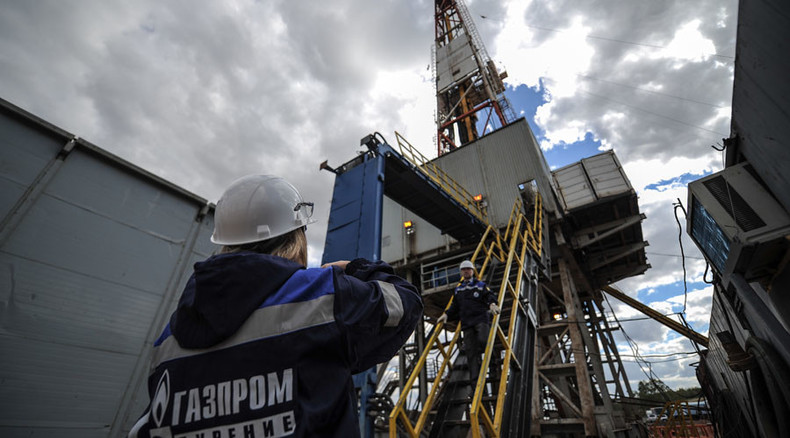 The US has implemented industry sector sanctions on Russia's Yuzhno-Kirinskoye Field, developed by Gazprom. The statement said that the field "is reported to contain substantial reserves of oil in addition to reserves of gas."
The Yuzhno-Kirinskoye Field, which is located in the Sea of Okhotsk off the coast of Russia's Sakhalin island, is part of the Sakhalin-3 project, developed by Russia's gas giant Gazprom. Opened in 2010, the field plans to go into operation by 2019.
Restrictions on the Russian energy project were implemented by the US Bureau of Industry and Security (BIS), amending the Export Administration Regulations (EAR) on Friday, as reported in the Federal Register. The field was added to the list which "identifies entities and other persons reasonably believed to be involved... in activities contrary to the national security or foreign policy interests of the United States."
READ MORE: Moscow vows to retaliate against latest US sanctions
"The US Government has determined... that exports, reexports, and transfers (in-country) of all items subject to the EAR to this Russian field by any person without first obtaining a BIS license present an unacceptable risk of use in, or diversion to, the activities specified in the Russian industry sector sanctions," the statement said.
"License applications for such transactions will be reviewed with a presumption of denial," it added, saying that the rule regarding the Gazprom field was "final."
READ MORE: 365 days without camembert: Russian food embargo enters 2nd year
The decision "further damages our bilateral relations," Kremlin said on Friday. "The tendency to continue the dialogue in the language of sanctions" ruins relations between Moscow and Washington, President Putin's spokesman Dmitry Peskov told reporters, as cited by RIA Novosti. The effectiveness of such restrictions is questionable, he added.
Last week, the United States imposed further restrictive measures against Russia over events in eastern Ukraine and Crimea. More people and companies were put on the sanctions list, including affiliate companies of Russian oil giant Rosneft, as well as several organizations linked to one of the country's major banks.
READ MORE: US imposes further sanctions on Russia over Crimea, east Ukraine conflict


You can share this story on social media: