Germany: No more lies! - Activists protest in front of Volkswagen HQ (VIDEO)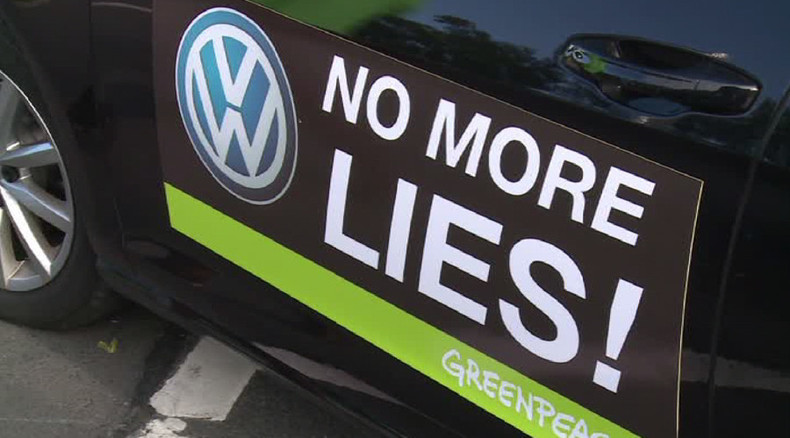 Around a dozen Greenpeace activists gathered in front of the Volkswagen headquarters in Wolfsburg on Friday, staging a protest over the company's emissions scandal.
READ MORE: Germany warns auto makers of follow-up tests after VW scandal
After falsifying results in the US, German car manufacturing giant Volkswagen admitted that it had also been rigging emissions tests on a variety of its diesel models in Europe. Up to 11 million vehicles have been installed with cheating software designed to provide false results about the car's emissions. Volkswagen has reportedly set aside $7.27 billion (€6.53 billion) to cover potential costs, although experts estimate the incident could cost the car maker around $18 billion in the US alone.
READ MORE: Volkswagen chief executive Martin Winterkorn resigns
You can share this story on social media: