Brazil's credit rating cut to 'junk'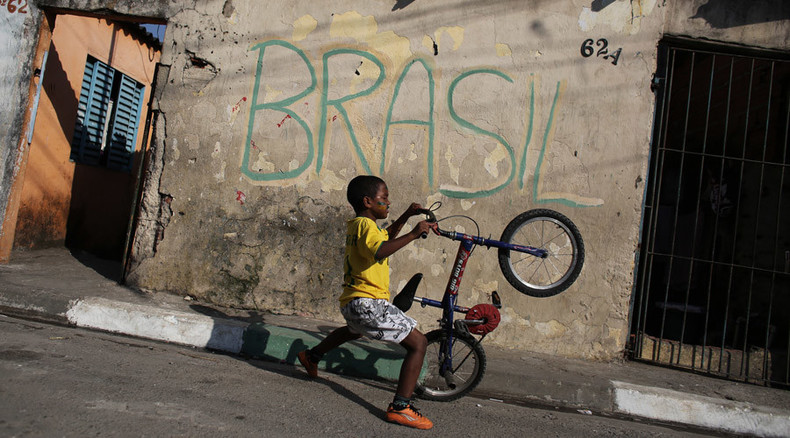 US rating agency Standard & Poor's downgraded Brazil's credit rating to junk status on Wednesday, pointing to political turmoil in the country and the government's failure to pull the economy out of recession.
While the rating agency warned about a possible downgrade less than two months ago, the move came sooner than expected. At the time, S&P revised Brazil's outlook to negative from stable. The outlook on the new rating remains negative, which means that further downgrades could follow. S&P awarded Brazil its investment-grade credit rating in 2008, and has become the first agency to downgrade the country back to junk.
READ MORE: Moody's downgrades Brazil to near-junk status

In early August, international rating agency Moody's downgraded its credit rating for Brazil to its lowest investment grade. The agency then gave a stable outlook on the rating.
"It's a major defeat for the government, a major stigma for the Rousseff administration that puts the government even more on the defensive," Thiago de Aragão, an analyst at political consulting firm Arko Advice told the Wall Street Journal.
READ MORE: 'No to coup!' Rousseff supporters hit streets of Brazil following anti-govt protests
Brazil's economy, the world's seventh-largest, has slipped into recession in the second quarter of 2015, with gross domestic product contracting 1.9 percent from the first quarter. The construction sector has been hit by a government corruption investigation, retail sales have retreated while consumer confidence has fallen to record lows. The country's currency plunged to a nearly 13-year low against the US dollar last week.
The current recession is expected to become deeper and longer than expected, with no recovery before 2017.
A spreading corruption scandal involving state-controlled oil company Petrobras and the stagnant economy have led the country's president to a record-low approval rating. Dilma Rousseff is also under threat of impeachment over fiscal mismanagement charges from her first term.
Massive protests against Rousseff began in March, with over one million Brazilians taking to the streets to voice their anger. Another 600,000 took part in a similar demonstration in April.