China wants market-oriented yuan, not currency war - Premier Li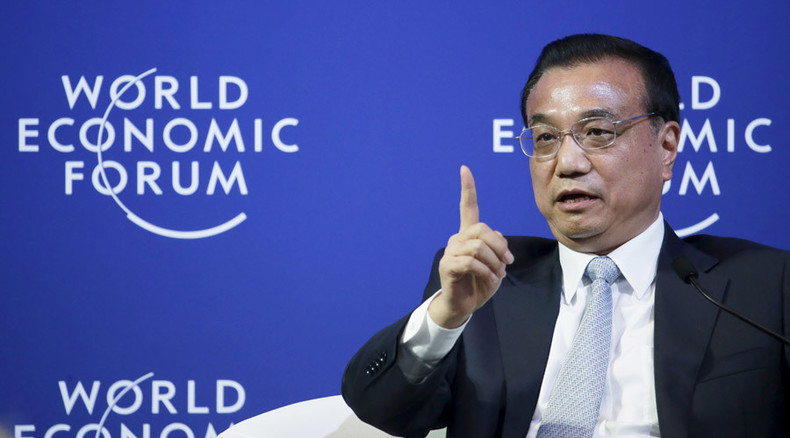 Beijing is opening the mainland foreign exchange market to international investors, taking another step to becoming a reserve currency recognized by the IMF.
Speaking at World Economic Forum at Dalian, China, Premier Li Keqiang said the country is looking for greater openness to overseas investors.

"Not long ago, we allowed foreign central banks to participate in the interbank bond market. The next step is to allow foreign central banks to directly participate in the interbank foreign exchange market. Before the end of this year, we will complete the cross-border yuan payment system that facilitates the development of the offshore yuan market," Bloomberg quotes Li as saying.
Li also talked about the People's Bank of China devaluing the national currency in August, with a 4.4 percent depreciation. The move from Beijing was praised by the IMF that said it would allow the market to play a greater role in determining the exchange rate.
However, the yuan depreciation also triggered market panic and raised speculation that China was starting a currency war.
Li said Beijing would never start a war by artificially sinking the yuan, as it would rebound on China. The purpose was to keep the yuan "basically stable at a reasonable and balanced level." He also said it had nothing to do with supporting exports, as it had previously been assumed by the market.
In August, the IMF postponed the inclusion of the yuan in the reserve basket of currencies. The fund decided to extend the current composition (US dollar, euro, yen and British pound) of Special Drawing Rights (SDR) by nine months from December 31. IMF Chief Christine Lagarde in March said that the yuan's incorporation is "not a question of if, it's a question of when."
LISTEN MORE: