Russia becomes fashion victim as 20% sales slump hits global brands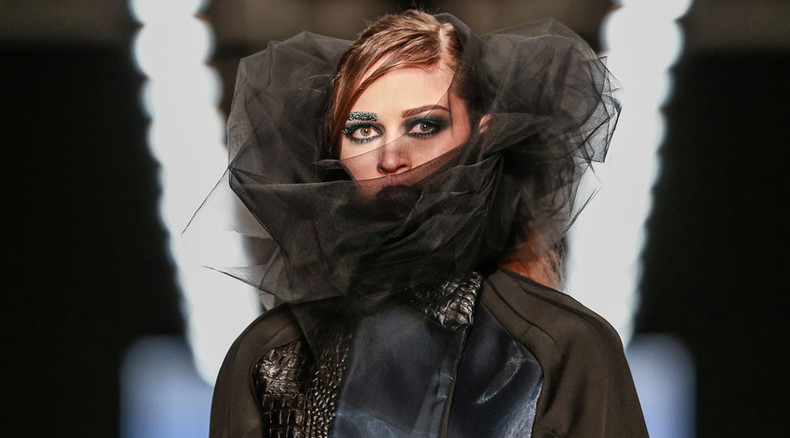 Russia's $33 billion fashion market is expected to shrink by at least 20 percent in 2015 due to the pressure from a depreciating ruble, according to the Fashion Consulting Group (FCG).
The market is changing greatly as inflation significantly influences consumption, including clothing and footwear, according to FCG's annual outlook of fashion market in Russia. In 2014 the fashion market plunged 8 percent compared to the previous year while import dynamics were positive due to pre-orders, as orders in the fashion industry are usually made five or seven months in advance.
There is also a movement of middle-class consumers to lower price point segments. Consumer incomes have been eroded by the weak ruble and many Russians now spend half of their budget on food and much less on clothes, FCG told Bloomberg.
The slowdown in the Russian economy and particularly of the country's fashion industry has a significant impact on retailers, with some global brands quitting the country.
READ MORE: Adidas to close 200 stores in Russia in 2015 because of weaker ruble

UK's New Look and River Island quit Russia in the past year. Marks & Spencer, Sweden's Stockmann and Spain's Mango have reduced the number of stores, while others have delayed plans to open new stores in the country.
In March, the world's second largest sports retailer Adidas announced plans to shut 200 shops in Russia in 2015, as the company was severely impacted by the significant devaluation in the Russian ruble and other emerging market currencies. The company, however, said that Russia remains an important market for Adidas, and expressed hopes the situation in the local market would recover and business would continue to grow.
"Amazingly enough, the process of construction and opening of shopping centers continues," Reinhard Doepfer, chairman of the European Fashion and Textile Export Council told Bloomberg.
READ MORE: Russia & China launch joint e-commerce platform to boost trade

Since the beginning of the year, more than fifteen new brands have entered Russian fashion market. Among them such companies as South Korean On&On, Japanese Tsumori Chisato, French brands Pimkie and Saint James, Italian companies Rocco P. and Original Marines.
E-commerce trade is currently gaining momentum in Russia, with Chinese online retailers Alibaba and JD.com expanding to Russia. Alibaba has already opened an office in Russia, while on Tuesday a joint Russian-Chinese e-commerce platform was launched.