​World's biggest e-commerce group Alibaba opens Russia office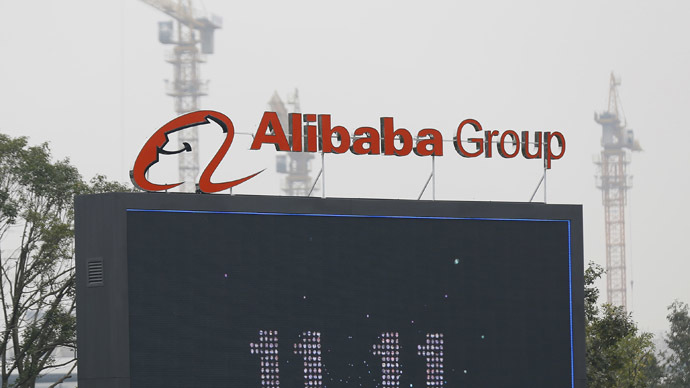 Chinese online retailer Alibaba has opened an office in Russia to get closer to one of its strategic global markets. Its online store, AliExpress, is the most popular online shop in Russia – with a monthly customer base estimated at 15.6 million people.
"Alibaba Group has established a new company in Russia in order to further expand our business and support partners, and to facilitate interaction with the state authorities of Russia," Mark Zavadsky, AliExpress Business Development Director in Russia and the CIS told Kommersant Tuesday.
AliExpress reached 15.6 million customers a month in the second half of 2014, way ahead of other key market players, eBay and Amazon, who had just 3.7 million and 1.4 million customers a month, respectively.
READ MORE:Alibaba debuts in New York in biggest IPO ever
The company registered a legal entity "OOO Alibaba.com (RU)" in May with Zavadsky appointed its CEO. He will also keep his post of AliExpress Business Development Director in Russia and the CIS countries.
The group was founded in 1999. Alibaba includes a retail portal, Taobao, with more than 6 million online merchants, online marketplace Tmall.com, which represents major brands and retailers, the Alipay payment system and its online retailer AliExpress, among other enterprises.
READ MORE: Alibaba expands into US to compete against Amazon, Google
According to the company, the number of active customers using Alibaba Group services totaled 350 million people in the fiscal year ending March 31, 2015. Alibaba Group's revenue for the period reached $12.2 billion with net profit of $3.9 billion.
In September 2014, Alibaba conducted the world's largest-ever IPO, collectively raising almost $25 billion. The capitalization of the company as of June 1 amounted to $222.9 billion.
READ MORE: Alibaba's Ma dethroned as China's richest man after $1.4bn one-day loss
Also last year, Russia's third-richest billionaire, Alisher Usmanov, became one of the shareholders of Alibaba Group. Later, in an interview with CNBC, he said that the profitability of his investments in Alibaba had already exceeded 500 percent. The volume of his funds invested in Alibaba is unknown, but he said he hasn't sold his shares.
You can share this story on social media: