Alibaba expands into US to compete against Amazon, Google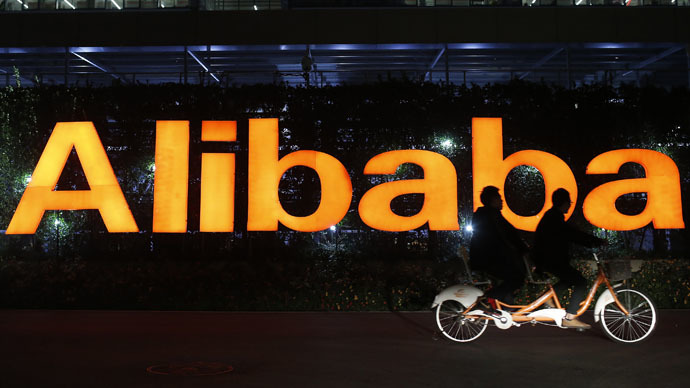 A subsidiary of China's e-commerce giant Alibaba has opened a cloud data center in Silicon Valley, the first outside its home market. The service is expected to compete with Amazon, Google and Microsoft.
The new California-based cloud data center began operations on March 4, the company reports on its website. It's the first base for Alibaba's Aliyun division outside China. Alibaba already has four data centers in China and one in Hong Kong. Aliyun has about a 23 percent share in its home cloud data market, with more than 1.4 million customers in China.
With the opening of the California data center Aliyun intends to start selling cloud services to US companies. Alibaba's new data service will have to face stiff competition in the US where such major cloud players as Amazon, Google and Microsoft currently dominate the market. They have consistently been cutting prices to keep growth in double digits, and if Alibaba fails to keep up the company will find it difficult to attract customers.
The data center is to offer services like virtual servers, load-balancing for companies running websites, data processing and storage cloud. Aliyun is one of the few companies selling cloud services in both the US and the fast-growing Chinese market and this could be very attractive to American companies with operations in the world's two largest economies, according to Aliyun.
"This is a very strategic move for us," Ethan Yu, Alibaba vice president in charge of the international cloud business, told Reuters. "International expansion is actually a company strategy in the coming years." The company is planning to expand to Southeast Asia and Europe by the end of the year, according to Yu. "We're going to do this step-by-step, in a phased way. The U.S. is already there."
READ MORE: Alibaba's Ma dethroned as China's richest man after $1.4bn one-day loss
China's e-commerce giant Alibaba has been facing a lot of trouble lately, is trying to find ways to stand out. The company has been stuck in a dispute with the Chinese government regulator over counterfeit goods, with investors and customers sharing concerns. In January the company reported a record 40 percent slide in revenue growth.
On Tuesday, shares of the company fell to their lowest levels since listing. Alibaba closed at $81.58, which is 32 percent below the November intraday peak of $120. In 2014 Alibaba listed with the world's biggest IPO of $25 billion.
You can share this story on social media: