China's forex reserves down by record $93.9bn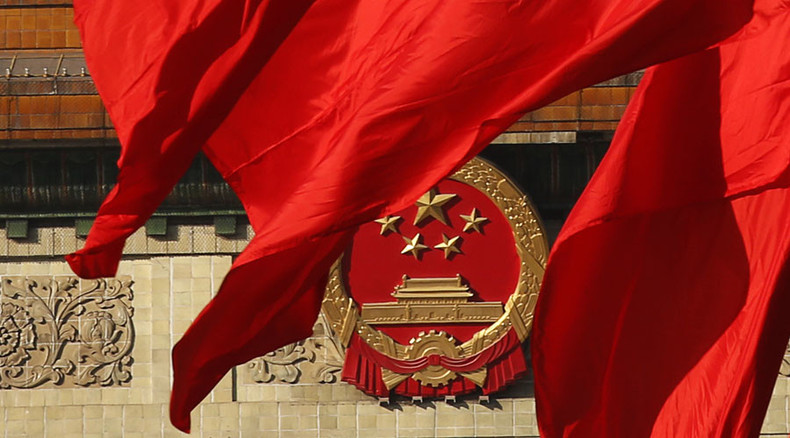 China's foreign exchange reserves fell to $3.56 trillion last month as the country's central bank intervened in the currency market to prop up the yuan and prevent capital outflow.
The reserves were down by almost $94 billion from July, plunging for four consecutive months, the People's Bank of China (PBOC) said on Monday.
The multibillion cutback is the sharpest monthly drop in reserves on record. China's FX reserves, which have been falling from last year's June peak of $3.99 trillion, stood at $3.65 trillion in July.
READ MORE: China stages biggest currency devaluation in 20 yrs to revive exports

The Central Bank of China increased its intervention to stabilize the national currency after the yuan's devaluation in August. Since then the bank has been selling its dollar holdings to prevent the currency from sliding further, and to stop the accelerated outflows. Beijing stepped up efforts as investors started taking money out of the country due to growing concerns over the world's second largest economy.
"Further intervention can be expected as China reiterates to maintain a 'stable currency'," Hao Zhou, an analyst at Commerzbank told the Financial Times.
READ MORE: Markets slide with China's manufacturing down to 6-year low
Beijing has been struggling to boost its cooling economy and more than a 40 percent stock market slump since the middle of June. In August, the country's manufacturing sector fell to its lowest level in six years. The disappointing data has rattled investors, causing financial markets to drop around the world.
The Chinese government cut interest rates for the fifth time since November and pledged to support the market by buying stocks. But all efforts by Beijing to stabilize its faltering economy have so far failed.
LISTEN MORE: