Chinese yuan to slide further – poll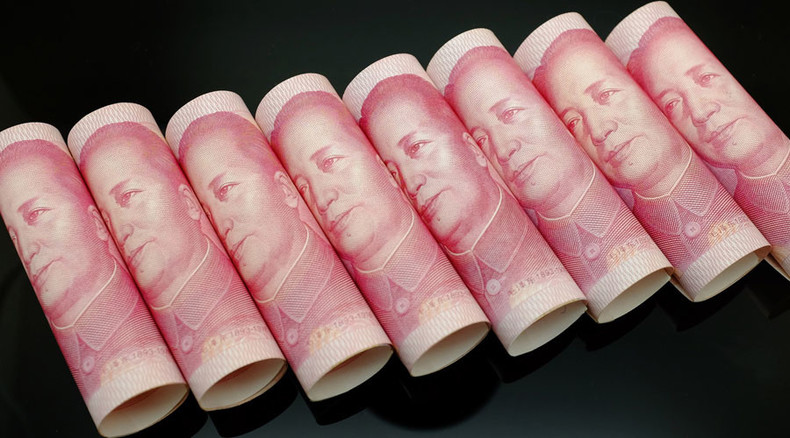 The Chinese currency will continue depreciating in the next 12 months, trading at 6.52 to the US dollar by the end of February, according to a poll conducted by Reuters.
The yuan could recover to 6.46 in a year from now after weakening by two percent in the previous six months, the poll of 30 currency strategists showed.
The estimates are lower than those made last month due to expectations of further easing from the central bank of China.
READ MORE: World markets bearish on grim China data
"There is definitely need for more liberalization for the currency and we think given the economic circumstances once the currency has more room to float, for the time being it will be on the weaker side," Martin Gueth, strategist at Landesbank Baden-Württemberg (LBBW), said in an interview to Reuters.
"In comparison to Asian currencies, the Chinese yuan was really strong. Therefore, given the economic problems, we see the need for further devaluation of the currency to regain some competitiveness," Gueth added.
However, some of those analysts interviewed were more pessimistic, saying the yuan will dive to 6.80 in 12 months, down from the Friday's average of 6.35.
While China's exports fell 8.3 percent in July year-over-year and are expected to fall six percent again in August, they do benefit from the weaker exchange rate, the poll said.
READ MORE: China stages biggest currency devaluation in 20 yrs to revive exports
The Chinese government has ramped up efforts to support the slowing economy and revive faltering exports, with the central bank devaluing the national currency last month.
China is considered the biggest risk according to another Reuters poll. Fifty interviewed analysts expressed concerns that China's further weakening of the yuan could haunt emerging market currencies for some time.
The forecasts are, however, more encouraging for the Indian currency. The rupee is expected to rise slightly over one percent in a year. The improvement is explained by investor inflows into the economy which offset the impact of a possible interest rate hike in the United States.