World markets bearish on grim China data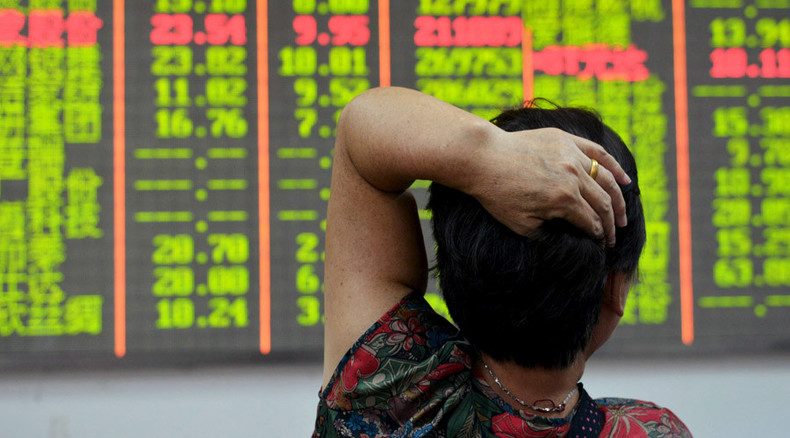 Stock markets across the world continued their freefall on Friday, as China's key indicator of manufacturing, the Purchasing Managers Index for August fell to a near six-and-a-half-year low of 47.1 as domestic and export demand dropped.
The key Chinese indices, the Shanghai Composite and Shenzhen Composite closed with 4.27 and 5.39 percent loss respectively.
Other Asian markets followed; with Hong Kong's Hang Seng falling 1.53 percent (six percent since Monday) and Japan's Nikkei closing almost three percent lower (5.2 percent loss for the week).
The MSCI emerging markets index dropped 1.7 percent to its lowest since August 19, 2009.
Western markets are following suit, with Germany's DAX losing 0.90 percent, UK's FTSE 100 – 1.42 percent as of 14:40GMT Friday. On Thursday US markets had their worst day since February 2014, with the Dow Jones and S&P closing more than two percent down.
With China's economy slowing and oil prices on track for their longest losing streak since 1986, there are fears the global markets are on the verge of a major downturn.
LISTEN MORE: