Major banks to pay $2bn in rate-rigging settlement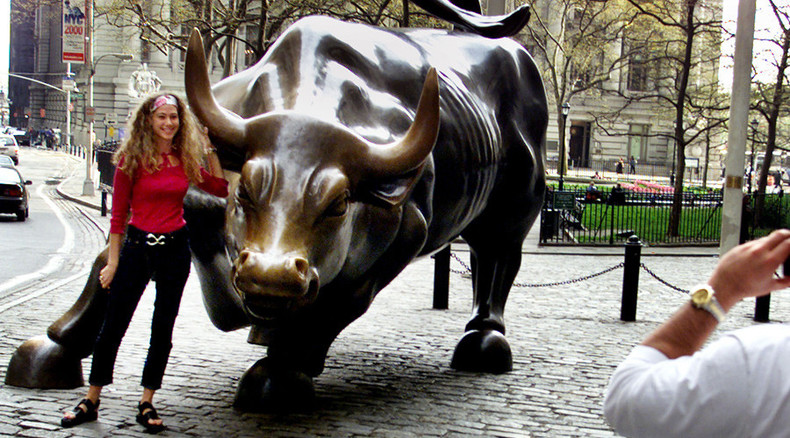 Nine banks, accused of foreign exchange rates manipulation, have agreed to pay $2 billion in settlements to US investors, according to lawyers representing the investors.
The banks include Goldman Sachs, Bank of America, Citi, Barclays, BNP Paribas, HSBC, JPMorgan, RBS and UBS. They are accused of tampering with currency interbank rates on the $5.3 trillion-a-day foreign exchange market.
The completion of the settlement was announced in an open court Thursday, legal firm Hausfeld, representing investors, said in a statement.
READ MORE: Five banks to pay record $5.7bn fines over key rates manipulation – US regulator
The banks have also agreed to cooperate with the investors in litigation of the remaining banks accused, according to lawyers. They include Standard Chartered Plc, Societe Generale SA, Bank of Tokyo-Mitsubishi UFJ Ltd., RBC Capital Markets, Deutsche Bank AG, Credit Suisse Group AG and Morgan Stanley.
"As a result of lengthy, hard-fought negotiations, we have obtained historic recoveries on behalf of US investors. Apart from the monetary component, each defendant has agreed to provide substantial cooperation, which will assist investors in their continued litigation against the non-settling defendants," said Michael D. Hausfeld, chairman of Hausfeld.
The plaintiffs previously announced $808.5 million settlements with four banks, according to Reuters. Swiss UBS was the first bank to plead guilty and pay a $545 million fine for the manipulation, earlier in May.
READ MORE: 'Guilty': Ex-UBS & Citigroup trader jailed 14yrs for key rate manipulation

Bank traders allegedly exchanged information on customers and their plans via online chats and instant messaging, giving false signals to other players and aiming at extra profits for themselves. Traders used chat rooms with names such as 'The Cartel', 'The Bandits' Club' and 'The Mafia' to communicate with each other. They manipulated prices through tactics such as 'front running', 'banging the close' and 'painting the screen', according to the plaintiffs.