Shell cuts 6,500 jobs & investment by 20% over weak oil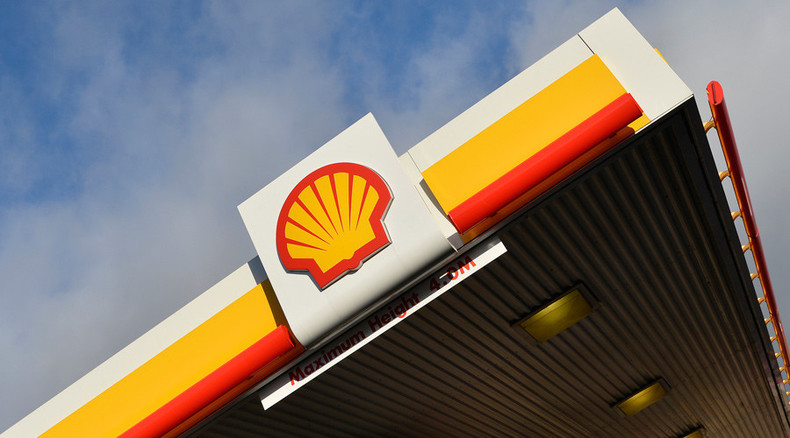 Royal Dutch Shell is cutting 6,500 jobs and is reducing capital spending by 20 percent this year. The oil giant is quickly trying to mitigate the collapse of the crude price, which has lost more than 15 percent this month.
"We have to be resilient in a world where oil prices remain low for some time, whilst keeping an eye on recovery. We're taking a prudent approach, pulling on powerful financial levers to manage through this downturn, always making sure we have the capacity to pay attractive dividends for shareholders," said CEO Ben van Beurden on Thursday.
Alongside the 6,500 job cuts, the company is going to reduce its investments by $7 billion from last year's $30 billion.
Shell also reported net income of $3.84 billion in the second quarter, 37 percent down from $6.13 billion a year earlier, but up from the $3.25 billion in the first quarter.
The company is going to make some big asset disposals. On top of the $20 billion cut in assets between 2014 and 2015, Shell said that an additional $30 billion worth of assets would be sold in 2016 -2018. This includes the disposal of 33 percent in Japan's second-biggest oil refiner, Idemitsu Kosan for $833million.
As of the acquisition of BG, Shell said the $70 billion deal was on track.
READ MORE: Oil slump leads to $200bn cut in new energy projects - study
This decision comes at a time of other cost cutting in the industry. About $200 billion investment in major energy projects has now been frozen since the crude prices started falling again. The fall in prices was accelerated by OPEC's decision not to cut crude oil output. Another reason is bad data from Beijing, the world's biggest energy consumer.
Another oil giant, BP, announced Tuesday, that its underlying replacement cost profit for the second quarter was $1.3 billion 64 percent lower than a year earlier, and 50 percent below the first quarter. The company explained the decline on low energy prices, a reduced contribution from Rosneft, and unrest in Syria. Another key factor was the company's settlement with the US authorities over the 2010 Deepwater Horizon oil spill. The company is to pay $18.7 billion over 18 years.
You can share this story on social media: