Oil slump leads to $200bn cut in new energy projects - study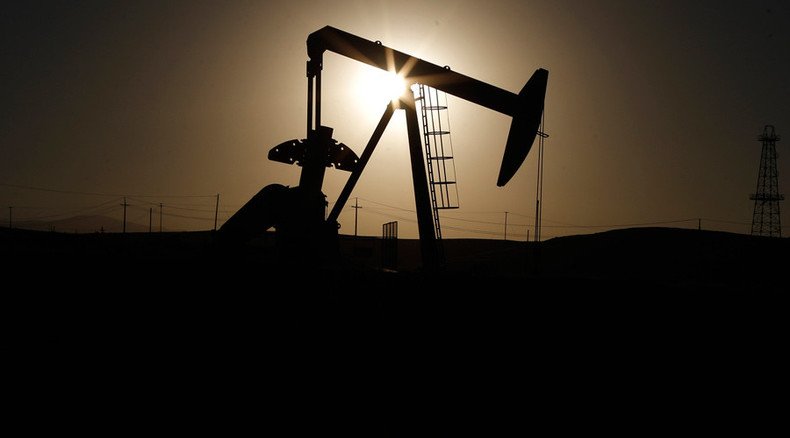 The world's top energy firms have put off $200 billion in spending on 46 major oil and gas projects due to the oil price slump, according to energy consultancy Wood Mackenzie. This is in reaction to the oil price dropping, with it now at to 4-month low.
"The dramatic fall in oil prices in 2014 and subsequent dismantling of 2015 company budgets has, by mid-year, already resulted in over 45 major project final investment decision (FID) deferrals," analyst Angus Rodger from Wood Mackenzie reported late Friday in his blog.
The deferred range of onshore, shallow-water and deepwater projects had 20 billion barrels of oil, according to the report.
Over 50 percent of those reserves are located in deepwater projects, and nearly 30 percent in Canadian oil sands. The majority of the projects are "targeting start-up between 2019 and 2023". If major energy firms continue cutting future capital commitments then those dates will be pushed back further.
READ MORE: Oil producers to lose $1tn if price below $60 – Goldman Sachs

BP, Shell, Chevron, Statoil and Woodside Petroleum are said to be among the big companies postponing projects, the FT reports. This week Shell will set out deeper cuts to its capital spending, with its more recent expenditure estimated at $33 billion.
Postponing "final investment decisions" is one of the responses to falling oil prices as it frees up capital that can be deployed elsewhere and pushes back expenditure. This can ease the hit falling crude prices has on revenue.
Calling off investment also boosts free cash flow and helps the companies cover dividend payouts which can strengthen investor confidence.
The sliding oil price has been matched by a broader decline in a value of copper, gold and other raw materials, which pushed the Bloomberg commodities index to a six-year low.
READ MORE: Russian currency edges closer to 60 against dollar, as oil slump deepens

After more than a 30 percent rebound in the first quarter of 2015, oil prices have started falling again.
On Monday crude fell to near four-month lows due to sharp drop in Chinese stock markets. Evidence of a global oil supply glut has halved prices in the past year also affected the crude plunge.
Brent crude for September on Monday was down to $53.41 a barrel at 17:20 MSK. West Texas Intermediate (WTI) stood at $47.37.
You can share this story on social media: