BP profits slump, as cheaper oil & spill settlement weigh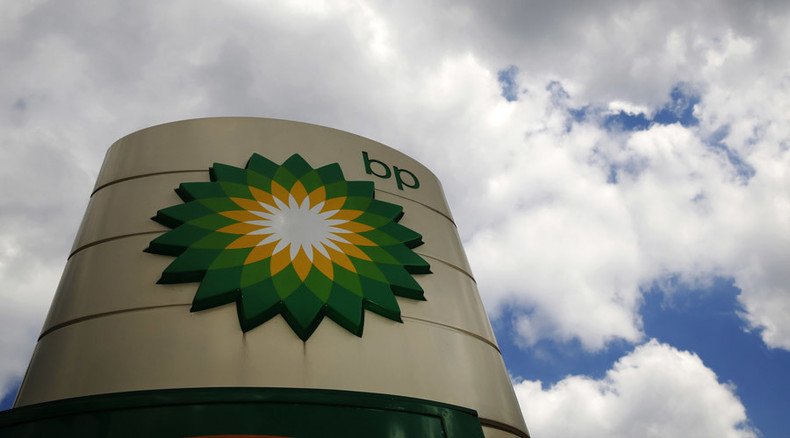 Energy major BP on Tuesday reported an almost 64 percent drop in its second-quarter profit adjusted for one-time items and inventory changes, to $1.3 billion yoy. This was due to low crude prices and an $18.7 billion charge related to the 2010 oil spill.
The net result, which included a charge for liabilities related to the 2010 Gulf of Mexico oil spill, was a $6.3 billion loss.
"The result reflects the impact of continued low oil and gas prices, a reduced contribution from Rosneft, and one-off charges arising from circumstances in Libya, but also continuing strong earnings from BP's downstream businesses and lower cash costs throughout the Group," according to BP's news release, issued Tuesday.
The company took a pretax charge of $10.8 billion in the second quarter, including a $9.8 billion charge related to the government settlements, the statement said.
This month BP reached an $18.7 billion settlement with the US government and five states to resolve most of the claims from the Gulf of Mexico oil spill five years ago. The deal is the largest corporate settlement in US history. The rig explosion and spill killed 11 workers and spewed oil for nearly three months onto the shores of several states.
READ MORE: BP to pay record $18.7bn over 2010 Deepwater Horizon oil spill
Oil prices, another drag on BP results, averaged $60 a barrel in the second quarter of 2015, up around $5 a barrel from the first quarter but down from $110 a year earlier.
"In the past few weeks oil prices have fallen back in response to continued oversupply and market weakness and the recent agreements regarding Iran. I am confident that positioning BP for a period of weaker prices is the right course to take, and will serve the company well for the future," BP's Group Chief Executive Bob Dudley said.
Profits were also hit by a $600 million exploration write off and other costs related to BP's activities in Libya due to the security situation in the country.
BP has lowered its expected full-year capital spending to below $20 billion after cutting it by 13 percent earlier this year. It is among other top energy firms that have put off $200 billion in spending on 46 major oil and gas projects due to the oil price slump which is now at to 4-month low.
READ MORE: Oil slump leads to $200bn cut in new energy projects - study
Low oil prices have also reduced the contribution from BP's 20 percent stake in Russia's Rosneft. In June the company made agreements on the stake purchase in Rosneft subsidiary Taas in Eastern Siberia, it also agreed to explore three areas in eastern and western Siberia. The company also announced plans to reorganize and simplify its German refining joint venture with Rosneft.
Estimated underlying net income from Rosneft almost halved in the second quarter of 2015 to $510 million.
BP announced a quarterly dividend of 10 cents per share, which is expected to be paid in September.
"The external environment remains challenging, but BP moved quickly in response and we continue to do so. Our work to increase efficiency and reduce costs is embedding sustainable benefits throughout the Group and we continue with capital discipline and divestments," Dudley said.
You can share this story on social media: