China stocks edge up for 4th straight session, Shenzhen gains 20% from July low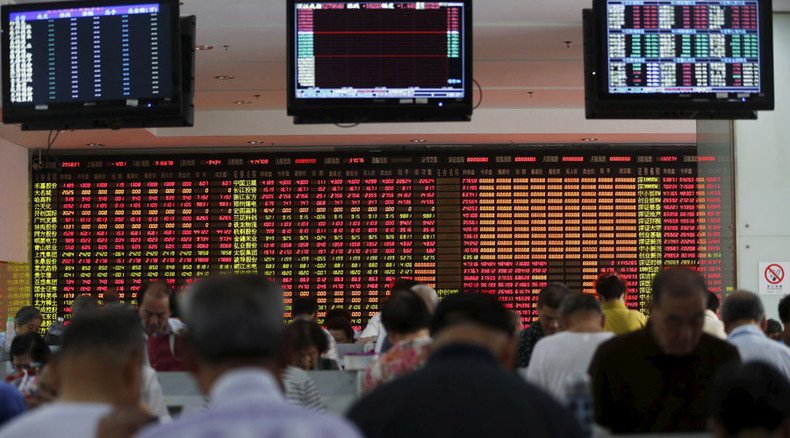 Chinese stocks rose for the fourth straight session Tuesday in the longest stretch of gains in almost two months, signaling the government's rescue measures appear to have succeeded in restoring investor confidence.
The Shanghai Composite Index rose 0.6 percent to 4,017.68, bouncing 14.6 percent from its recent low but still off 22.2 percent from its June 12 peak.
The Shenzhen index increased 1.6 percent to 2,265.1, bringing its gains since July 8 to 20.2 percent.
The Hang Seng Index closed up 0.5 percent at 25,536.43.
READ MORE: China's Shenzhen stock skyrockets, shows biggest growth since 2012

"The market is under the government's control ... and investor sentiment has stabilized," analyst at Huarong Securities Co. Fu Xuejun told Reuters.
The growth in the markets comes after the government introduced emergency measures, including banning large shareholders from selling stakes, ordering state-run institutions to buy equities and suspending new share sales. Beijing injected about $14 billion into the markets earlier this month to soothe the collapse.
READ MORE: Chinese stock market bubble hits record $6.5tn – Bloomberg
"Chinese stocks may pass their worst period and return to their normal volatility," Warut Siwasariyanon, the head of research at Asia Wealth Securities, told Bloomberg. "But it's unlikely that there will be another major rally the same as we saw earlier this year."
Earlier at least 1,430 of the 2,800 companies traded in China stopped trading due to the markets' crazy roller-coaster ride, as the stock market in China nose-dived. Since mid-June the Chinese market value has shrunk by over 30 percent, losing up to $4 trillion in capitalization in a month.
You can share this story on social media: