Kiev gets 40% more gas from Slovakia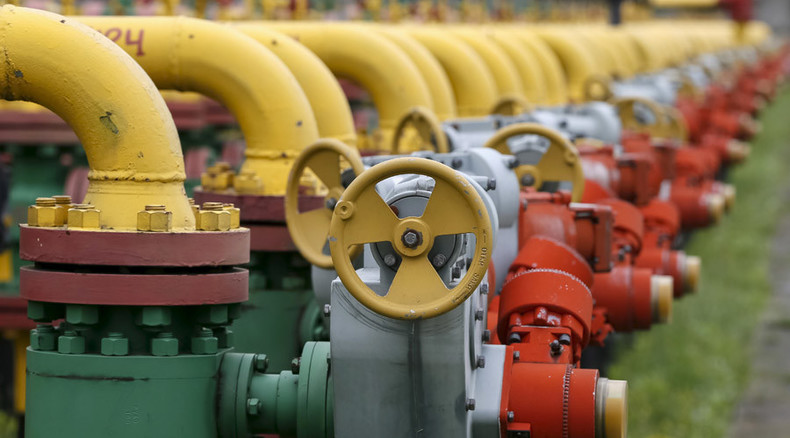 Ukraine is now getting 40 percent more gas from Slovakia, up to 24 million cubic meters a day, according to gas transport firm Ukrtransgaz. Slovakia is now the only reverse gas supplier as Kiev has stopped importing from Hungary and Poland.
"As of this morning, daily supply of natural gas from the territory of Slovakia to Ukraine amounts to 24.0 million cubic meters, which is an extra 7 million cubic meters from yesterday's supply of natural gas," Maksim Belyavsky, Ukrtransgaz spokesperson told RIA Novosti Tuesday.
Ukraine received 279 million cubic meters of gas from Slovakia from 1-19 July, according to Slovak gas transmission company Eustream. On July 19, Slovakia supplied 17.242 million cubic meters of gas to Ukraine.
A total of 40 million cubic meters of gas is pumped daily into Ukraine's underground gas storage, with 12.6 billion cubic meters already accumulated, Belyavsky added.
He also said the volume of Russian gas being sent to Europe through Ukraine is expected to increase on Tuesday.
"… on the provisional application from Gazprom, an increase by 5 million cubic meters (compared with the previous day ) is expected today in gas transportation through the Ukrainian gas transport system for European consumers to reach 225 million cubic meters per day," Belyavsky said.
READ MORE: Ukraine doubles gas imports from Russia while Europe cuts reverse supplies

Slovakia is currently the only reverse European gas supplier to Ukraine after Hungary and Poland suspended deliveries earlier this year.
Ukraine has reduced imports from the European Union through the Voyany - Uzhgorod line which has a capacity of 40 million cubic meters per day.
In early July Ukraine's daily gas imports from Slovakia stood at 13-16 million cubic meters, down from June's average of 20-27 million cubic meters. April's imports averaged 38 million cubic meters. In May Kiev reduced gas procurement by 43 percent to 21.5 million cubic meters a day.
READ MORE: Gazprom halts gas deliveries to Kiev – CEO Miller

Ukraine is seeking alternative gas sources after it stopped buying Russian gas on July 1. Last week Kiev said Western financial institutions may provide the country with $1 billion to purchase natural gas for the winter months, as the country does not currently possess enough supplies.
Kiev also voiced its interest in purchasing gas from Kazakhstan and Turkmenistan, while it has asked the European Commission to support the process.
Last week Ukraine's Prime Minister Arseny Yatsenyuk said America's Frontera Resources Corporation will build a liquefied natural gas (LNG) terminal in Ukraine.