Greece makes due payments, no longer in arrears - IMF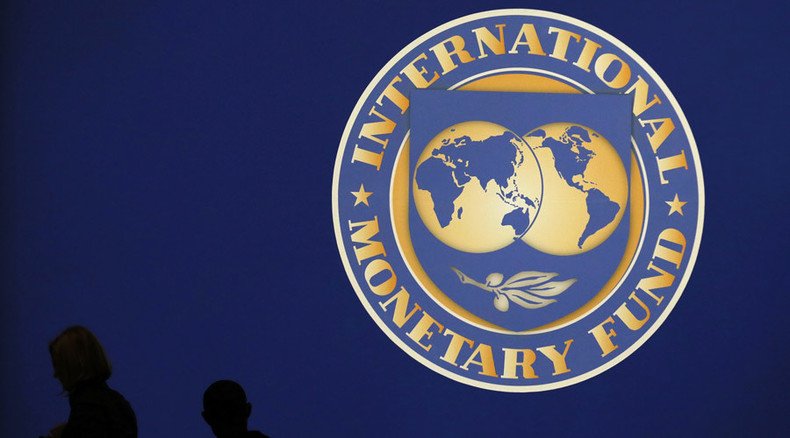 The IMF has confirmed it has received about €2 billion from Greece, which means the country is no longer in arrears. The Greek Finance Ministry has said it started payment of €6.8 billion to the IMF and the ECB.
"I can confirm that Greece today repaid the totality of its arrears to the IMF, equivalent to SDR 1.6 billion (about EUR 2.0 billion)," Gerry Rice, Director of Communications at the IMF said on Monday in a statement.
READ MORE: Greece makes €6.8bn payment to ECB, IMF - media
IMF says Greece has made payments of about 2 billion euros. - So Gold may fall further. $1'105

— Russian Market (@russian_market) July 20, 2015
"The Fund is ready to continue assisting Greece in its efforts to return to financial stability and growth," Rice confirmed.
On Monday Greece started repaying €6.8 billion to the ECB and the IMF, after it received a €7 billion bridging loan from international creditors.
READ MORE: IMF: Greek debt 'unsustainable,' Europe should give relief – report
Greece's Finance Ministry said the ECB will get €4.2 billion and the IMF €2.05 billion to cover the June 2015 arrears. Athens is also repaying €500 million loan to the national central bank.
On Monday banks in Greece reopened after a three-week shutdown as the third bailout deal got a green light from the biggest creditor Germany last week.
READ MORE: ECB increases emergency funding for Greek banks by €900mn
The IMF has repeatedly said European creditors should write-down a large part of Athens' debt or give Greece a 30-year grace period if they want it to recover and repay. The fund called Greece's debt unsustainable, warning the €86 billion program will not save Greece from financial collapse.
READ MORE: 5 key points in landmark Greek debt accord
The Greek parliament approved the austerity bill allowing further talks on the €86 billion aid package for the country last Wednesday.
On June 30 Greece missed a €1.6 billion payment to the IMF, which meant the country was 'in arrears', but marked a technical default.
You can share this story on social media: