Greece makes €6.8bn payment to ECB, IMF - media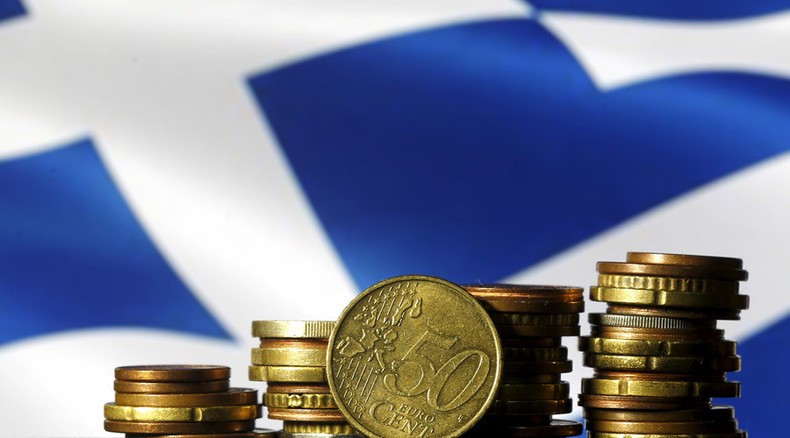 The Greek Finance Ministry says it has started payment of €6.8 billion to creditors after last week's €86 billion bailout deal was adopted. Banks in Greece have reopened three weeks after the introduction of capital controls.
BREAKING NEWS: Greece has initiated payment procedure for 6.25 billion euros to ECB, IMF: officials

— Reuters Top News (@Reuters) July 20, 2015
The payments announced on Monday include money owed to the ECB, the IMF and Greece's central bank, a Finance Ministry official told Bloomberg, who preferred to stay anonymous.
The ECB will get €4.2 billion and the IMF - €2.05 billion that has been in arrears since June 30, when a deadline for June's payments expired. Greece is also reimbursing a €500 million loan to the national central bank.
On Monday Greek banks reopened but capital controls remain in place. Limits on cash withdrawals from Monday will be more flexible, with a weekly limit of €420 instead of the previous daily limit of €60. The stock market will remain closed until further notice.
READ MORE: Greek banks reopen as Merkel calls for quick negotiations, debt relief

Last week, eurozone ministers agreed to unlock a €7 billion bridging loan to Greece. This sum will help Athens to pay its debt mentioned above and keep the economy afloat while the bigger money is canvassed.
Germany's parliament, the Bundestag voted by a majority on Friday to support a third bailout package for Greece. This means negotiations on the €86 billion bailout were ratified by Greece's biggest creditor.
READ MORE: Germany OKs negotiations for 3rd Greek bailout deal
The details of the aid package will now be thrashed out between Greece and the eurozone, the process is expected to last around four weeks.
You can share this story on social media: