Ukraine to lower natural resource royalties by half – finance minister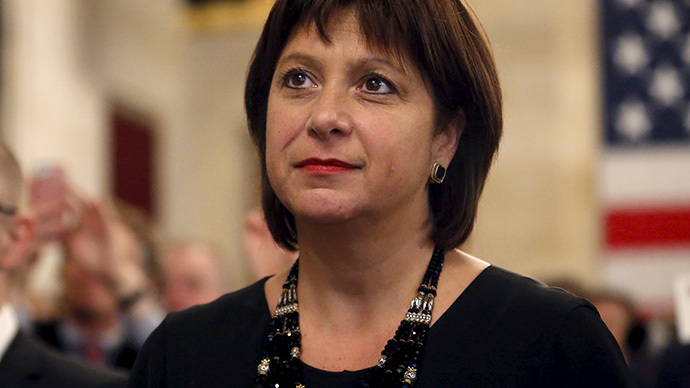 Ukrainian Finance Minister Natalie Jaresko announced that Kiev will be lowering its natural resource royalty taxes to spur business. The move comes following complaints from investors that the 55 percent rate introduced last year was too high.
"We decided to lower the royalty taxes by about half, beginning with October 1," Jaresko said during US-Ukraine Business Forum taking place in Washington, D.C.
The proposal still needs to be approved by the Ukrainian parliament (Verkhovna Rada) to become official.
"By opening up the potential of our country's natural resources, we will be able to increase national security, build up a serious competition in the industry, which will lead to the creation of a large number of jobs in the energy sector," Jaresko stated.
READ MORE: Ukraine to stop buying Russian gas after talks on new deal fail
The new law would see the royalty rate lowered from 55 percent to 29 for oil and gas fields less than 5 kilometers deep. The rate for deeper fields would drop from 28 to 14.
"Because of the importance of the energy sector to Ukraine and reducing reliance on imports and reducing our need for hard currency to purchase imports, we have decided to propose a fairly radical change from our existing policy," Jaresko noted.
She added that Ukraine wants to drop rates for new oil and gas fields even further, to 20 percent and 10 percent, next year.
This latest development is another attempt by Kiev to become less dependent on Russian gas.
READ MORE: Russia can't give another gas discount to Kiev; price should match Poland's – Putin
On April 1, Gazprom and Naftogaz signed an agreement on gas supplies for the second quarter of 2015, known as the 'summer package.' The price of Russian gas was set at $247.18 per thousand cubic meters, which included a $100 discount.
According to latest estimates, Ukraine still needs to add 18 billion cubic meters of gas to its underground storage facilities to have enough for the 2015-2016 winter heating season.
Russia and Ukraine failed to reach a new agreement on gas prices at talks in Vienna at the end of June, after Russian Energy Minister Aleksandr Novak and Ukraine's Energy and Coal Minister Vladimir Demchishin both admitted to reporters that the negotiations had born no fruit. Demchishin added that there would be a new round of talks in September.
In response, Ukraine suspended purchases of Russian gas and Ukraine's energy company, Naftogaz, ceased buying gas from Russia on July 1.
You can share this story on social media: