Ukraine to stop buying Russian gas after talks on new deal fail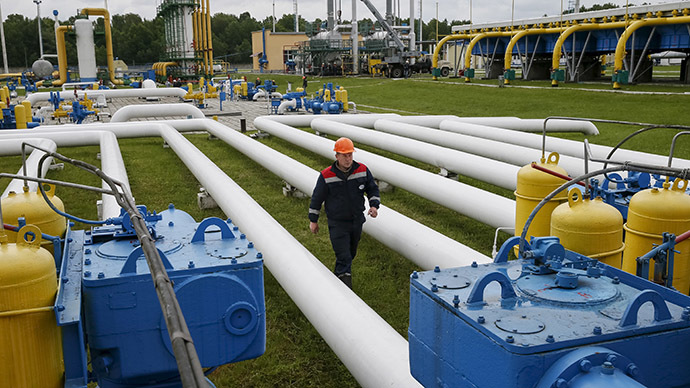 Russia and Ukraine failed to reach a new agreement on gas prices at talks in Vienna on Tuesday, leading to Ukraine suspending its purchase of Russian gas.
Russian Energy Minister Aleksandr Novak and Ukraine's Energy and Coal Minister Vladimir Demchishin both admitted to reporters that the negotiations had born no fruit. Demchishin added that there would be a new round of talks in September.
Meanwhile, Ukraine's energy company, Naftogaz, will stop buying gas from Russia as of Wednesday, July 1.
"As of June 30, 2015, the agreement between Naftogaz and Gazprom runs out, and conditions for continued supply of Russian gas to Ukraine have not been agreed upon; Naftogaz will no longer be purchasing gas from the Russian company," a press release by Naftogaz said.
READ MORE: Russia prices gas for Ukraine at $247, cuts discount
Reacting to this decision, Novak said it was politically motivated and there were no grounds for it.
Naftogaz gave assurances that "the transit of Russian gas through Ukrainian territory to Gazprom's European clients will continue in full, according to contracts agreed."
Russia will not increase the discount it has offered to Ukraine on gas purchases, Novak told the media. "The price of $247 [per cubic meter of gas] is completely competitive, that is why we are very surprised that Ukraine wants a much lower price – it is out of line with the current market environment." He stressed that the price "is not subject to correction."
Despite Kiev's purchasing freeze, Russia will continue direct supplies of gas to Ukraine's southeast, Novak said. It has been doing so since February, when Kiev claimed that it could no longer supply gas to the conflict-torn regions due to damaged pipelines. Gazprom insists that Kiev is still responsible for paying for the gas that goes to the southeast.
You can share this story on social media: