Greece has chance to skip next loan payment – media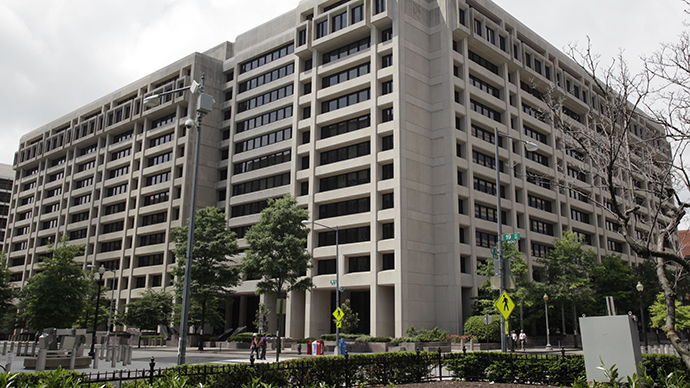 Cash-strapped Greece will allegedly be allowed to skip payment to the International Monetary Fund (IMF) on June 5 and have time to negotiate a funding deal without defaulting, if it manages to reimburse all June's repayments at the end of the month.
"There is the possibility of putting together several payments that Greece would need to make to the IMF in the course of June and then just make one payment," a senior eurozone official close to the talks with Athens told Reuters.
The struggling country is due to pay the IMF €300 million on June 5 as the first of four June tranches totaling €1.6 billion.
READ MORE: 'Can't Pay, Won't Pay': Greece has no money to make IMF payment, interior minister says
However, Greece could only skip payment if it provides markets and citizens with a trustworthy plan of a funding deal, because missing the payment could instigate an alarm on the market and a bank run.
While Greece intends to liberalize its economy, amend its pension system and run a reasonable primary budget surplus, its creditors are demanding oppressively high surplus targets, making Athens' goal unreachable, said Greek Finance Minister Yanis Varoufakis on Tuesday.
"Our government cannot accept - and will not accept - a cure that, over a five-year period, has proved worse than the disease," the finance minister added, referring to austerity measures that dragged the country's economy into years of recession.
READ MORE: 'I wish we had drachma, never entered monetary union' – Greek finance minister
Last week, Greek Interior Minister Nikos Voutsis said the country wouldn't be able to pay the next installment of €300 million to the IMF on June 5 unless it received extra financial aid from creditors.
Athens owes billions of euros to the troika of international lenders – the IMF, the ECB and the European Commission - and is unable to pay without a further €7.2-billion bailout.
[KA1]Hyperlink to the original Reuters story
You can share this story on social media: