China and Russia to increase trade to $100bn in 2015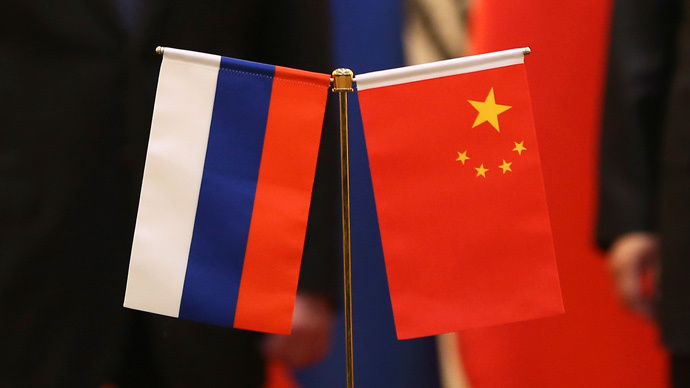 China intends to ramp up trade with Russia to $100 billion in 2015, the Chinese Ambassador to Russia Li Hui has said. The $4.7 billion increase from last year cements the countries commitment to boosting cooperation in finance and energy.
"We intend to increase bilateral trade to $100 billion this year," Hui said at a news conference in Moscow Wednesday, as quoted by TASS. In 2014, trade between the two countries was worth $95.3 billion.
Russia and China are planning to have a trade turnover of $200 billion by 2020.
The ambassador said that using more national currencies will also help expand trade. Already, settlements between the two countries in yuan have increased by more than 800 percent.
READ MORE: Russia, China agree on more trade currency swaps to bypass dollar
However, the actual sum is still small, the Chinese diplomat said, but he considers the area of cooperation promising.
"We should expand the areas where settlements in national currencies are used," he said. "We'll take specific steps in this direction," he added.
The decision to switch to local currencies in trading settlements has been a major move towards reducing dependence on the US dollar and creates an alternative within the global financial system.
Deputy Finance Minister Aleksey Moiseev has estimated that someday half the trade between Russia and China could be carried out in yuan and rubles as long as China removes currency restrictions on Russian banks.
Hui added that China is also eager to continue work on the Power of Siberia gas pipeline heading to eastern China and to sign an agreement on a western route, the Altai.
READ MORE: Putin, Xi Jinping sign mega gas deal on second gas supply route
The Power of Siberia will deliver 38 billion cubic meters (bcm) of gas to China over 30 years, and once it's complete, will be the world's largest pipeline. Russian President Putin and Chinese Vice Premier Zhang Gaol broke ground on the project in September. Gas is set to start pumping from the Chayanda and Kovykta gas fields in the republics of Yakutia and Irkutsk to the Chinese border town of Blagoveshchensk in 2019.
In November, China and Russia signed a memorandum of understanding to build the second Altai pipeline that would deliver 30 bcm of Russian gas to Western China.
Another major point of interest between the two countries is cooperation in developing the Russian Far East. Several Chinese companies have expressed interest in infrastructure projects in the sparsely populated but resource rich territory.
Cross border cooperation and intern regional affairs also remain important, Hui said.
You can share this story on social media: