Apple worth more than double nearest runner-up Exxon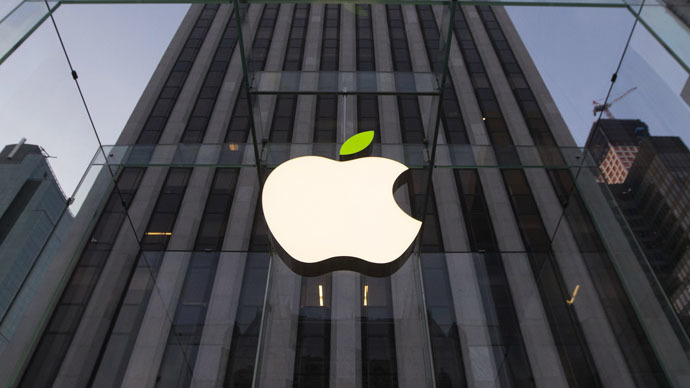 Apple's shares continue to soar, setting record highs. Its market cap has now reached $765 billion, which means the company has pulled off the rare feat of being worth twice as much as the second-place publicly traded US company – Exxon.
Exxon's Mobil Corp's market cap has settled at $374 billion. The last time a company with the highest market value was worth twice as much as the second largest was 30 years ago, according to Howard Silverblatt, a senior index analyst for Standard & Poor's Dow Jones Indices, The Wall Street Journal reported.
READ MORE: Apple looks to take bite out of car market by 2020
From 1983-1985, IBM's market cap was double that of Exxon, which placed second all three of those years. At one point, IBM was worth 140 percent more than Exxon.
Apple first surpassed Exxon in 2011 and has held the top spot without much competition. Last summer, however, the iPhone manufacturer created an even greater gap between itself and Exxon's market cap. Apple's market cap has continued to grow in 2015; it is up 19 percent, while Exxon's has fallen by 3.7 percent.
Earlier this month, Apple became the first US company to close a trading session with a market cap over $700 billion. Experts are saying its stock is expected to rise higher still.