Apple looks to take bite out of car market by 2020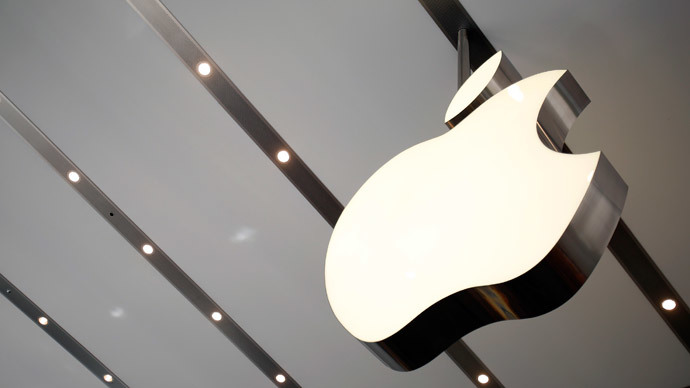 Apple is reportedly rushing to grab its share of a promising electric car market with an army of poached auto engineers eagerly working to make the company's first generation vehicle of the future hit the roads by 2020.
Apple might begin production of a smart vehicle as early as 2020, Bloomberg reports, citing sources. Such a timeframe is in line with the automotive development car cycle, which takes 5-7 years.
While the Silicon Valley innovator has officially kept a tight lid on the project, there is plenty of evidence out there to suggest that the alleged venture is underway.
The electric-car battery manufacturer, A123 Systems, whose batteries are used by Chevrolet and BMW, has sued Apple Inc. for poaching top engineers in an apparent move to build a large-scale battery division. From June onwards, according to the lawsuit, Apple has been luring the competitor's top talent, in violation of their employment agreements.
READ MORE: Apple set to battle Tesla with California mystery van?
Other firms whose engineers Apple is suspected of enticing away include LG Chem Ltd, Samsung SDI Co Ltd, Panasonic Corp, Toshiba Corp and Johnson Controls Inc.
Perhaps more telling, Apple now has about 50 employees who previously worked at Tesla, Business Insider reported. Many of the hires were engineers who interned at Tesla and specialized in mechanics, manufacturing, and robotics, revolutionizing the automotive industry.
A Reuters source has also revealed that Apple is trying to take a bite out of the market share in the auto-world and is aggressively pursuing its own electric car design, developing technologies for the next-generation vehicle.
In addition to Apple's open season for engineers, several unmarked vans loaded with cameras and sensors have been recently spotted driving around New York and the San Francisco Bay Area, and are believed to be belonging to Apple.
In September, the company hired Johann Jungwirth, who led research and development for Mercedes-Benz in North America. Jungwirth's specializes in building Internet-connected cars and autonomous driving prototypes.
If the rumors prove true, Apple's new project might enter a new niche in the highly competitive automotive-world. Tesla Motors and General Motors Co are targeting a release of an economic electric model by 2017 which can handle more than 200 miles on a single charge and cost less than $40,000.
READ MORE: Plunging oil prices could kill electric and hyrbid cars
With a record profit of some $18 billion in its past quarter, Apple has about $178 billion it could use to develop a commercially viable iCar. The former GM CEO, however, warned Apple against entering the car market, claiming the tech company has no experience in the field.
"They have no idea what they're getting into if they get into that," Dan Akerson told Bloomberg earlier this week. "They'd better think carefully if they want to get into the hardcore manufacturing."
But as more "things" become computers, Brian White from Cantor Fitzgerald finance firm, told the Market Watch that Apple is "very well-positioned" to leverage its hardware and software technology across a "vast digital ecosystem," including cars.