Russian warning: No gas for Ukraine if it fails to pay $1.65bn debt by next week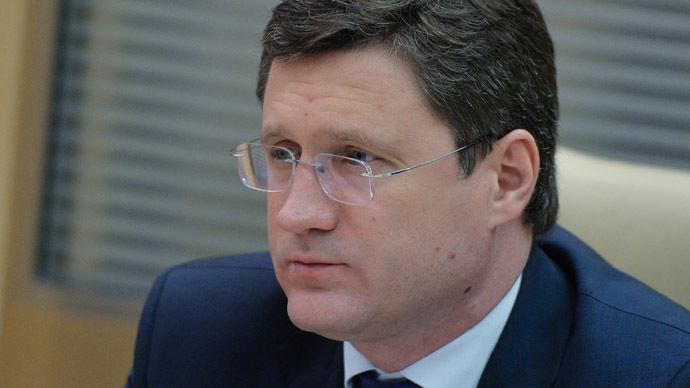 Energy Minister Aleksandr Novak has threatened Russia may turn off the taps if Kiev doesn't repay the remaining $1.65 billion of its gas debt by the end of December.
The warning comes less than a month after Russia resumed supplying Ukraine with gas.
READ MORE: Russia resumes gas deliveries to Ukraine after six-month hiatus
#Russia to stop gas sales to #Ukraine if Kiev fails to repay $1.65 billion of its gas debt – Russian Energy Minister pic.twitter.com/glP8JvmESP

— Sputnik (@SputnikInt) December 23, 2014
Kiev had to pay $378 million in advance for December deliveries.
The prepayment regime introduced for Ukraine was just one part of the so–called 'winter plan' between Russia and Ukraine. The other critical term is that Kiev needs to repay the remainder of its multibillion dollar gas debt by the year end.
In early November Kiev paid $1.45 billion of its gas debt, leaving $1.65 billion due.
Prime Minister Dmitry Medvedev said a couple of weeks ago Russia would take Ukraine to court if it doesn't settle the gas debt.
READ MORE: Russia will go to international court if Ukraine doesn't settle gas debt – Medvedev
However, Novak added that Russia was ready to allow Ukraine another discount after the 'winter gas plan' expires in March.
Currently, Russia sells gas to Ukraine with a $100 discount at $378 per 1,000 cubic meters.
You can share this story on social media: