$20 oil wouldn't force production cut – Saudi oil minister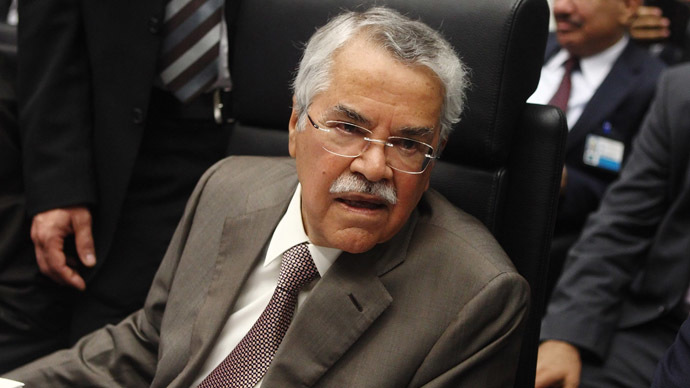 Saudi Arabia's oil minister said OPEC wouldn't budge on its decision not cut production, even if oil hits $20 a barrel. He also said the world may never see $100 a barrel ever again.
"It is not in the interest of OPEC producers to cut their production, whatever the price is," Ali al-Naimi told the Middle East Economic Survey, a weekly oil and gas publication. Naimi added, "Whether it goes down to $20, $40, $50, $60, it is irrelevant."
Saudi Arabia is the world's largest oil producer, and is also the most dominant force in the Organization of the Petroleum Exporting Countries (OPEC).
"We have entered a scary time for the oil market and for the next several years we are going to be dealing with a lot of volatility," Naimi said. "Just about everything will be touched by this."
Other Arab OPEC producers expect global oil prices to recover to the tune of $70-80 per barrel by the end of 2015, spurred by economic recovery, Reuters reported, citing unmade OPEC delegates. Some of them described as hailing from core Gulf producing nations even see $100 as a real possibility.
#OPEC says it won't cut production no matter where oil prices go. Going to hit producers hard, windfall for consumers. #US now 'producer'

— Robin Bew (@RobinBew) December 23, 2014
Oil prices have been sinking steadily since the peak of $115 in June, losing nearly 50 percent, standing at $60.25 a barrel at the time of publication.
Lower oil prices will hurt oil companies, as investors will shy away from putting money into pricey exploration and drilling projects. Overall, oil producers stand to lose more than $1 trillion if oil prices remain at $60 per barrel, according to a report by Goldman Sachs.
The slump also puts hundreds of thousands of oil and gas industry workers around the world at risk of losing their jobs. The UK alone could lose 35,000 jobs should the industry collapse.
READ MORE: 35,000 oil & gas jobs at risk as crude price tumbles – study
Conversely, an IMF economist has come out and said that low oil could boost world growth by between 0.3 and 0.8 percent.
Prices took a sharp downward turn in November, after the OPEC oil cartel decided not to cut production from 30 million barrels per day. Combined, the 12 OPEC nations produce 40 percent of the world's oil. The group meets again in June to discuss production levels.
The group lowered production to boost oil prices following the 2008 financial crisis.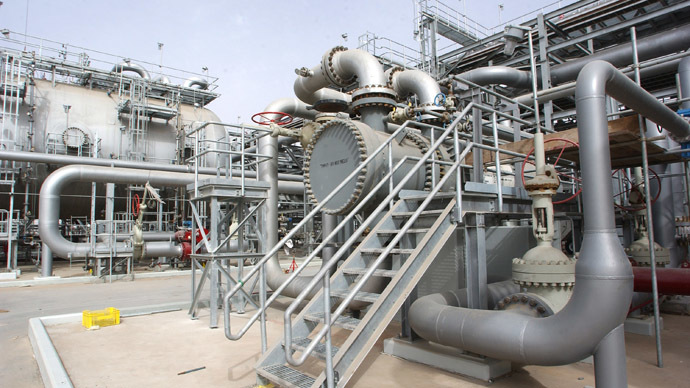 Many analysts believe that influential Saudi Arabia was behind the decision to keep prices low, in order to squeeze out other competitors, namely American shale oil, which has completely changed the energy market in the past 5 years.
The majority of OPEC members are now selling oil at a loss.
Low oil prices are bad news for exporters, especially those who cannot produce oil cheaply. OPEC members Venezuela and Nigeria especially would feel the pinch of $20 per barrel, with many analysts believing it could lead Venezuela to default.
READ MORE: Fitch slashes Venezuela rating to pre-default level
Countries highly dependent on imports, such as Japan, China, India, Turkey, and Europe, will benefit from the discount.
However, it is bad for exporters, especially Russia, which has forecast GDP will fall 4.7 percent next year if oil prices stay at $60.
On the flip side, it's good for customers. In the US petrol pump prices have already dropped by $1 gallon since the decision was taken by OPEC.
You can share this story on social media: