​Fitch slashes Venezuela rating to pre-default level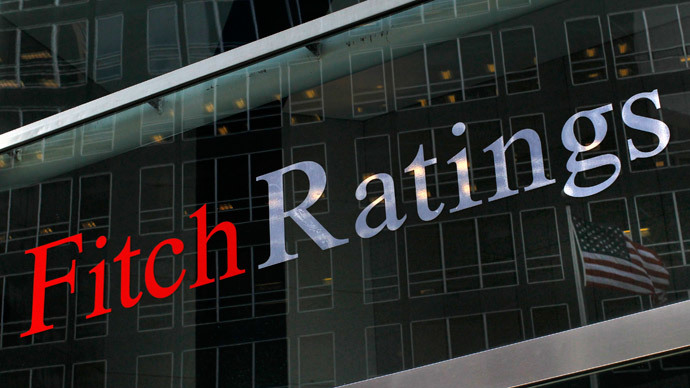 The Fitch rating agency has cut the long-term credit rating of Venezuela two notches to triple-C, saying a default is highly likely, as slumping oil prices make the country one of the biggest victims.
Fitch described the new rating as "extremely speculative."
Plunging oil prices, which have gone down by more than 50 percent, may lead to the situation where Venezuela finds itself unable to service its external debt and lead to political instability in the country, the agency said.
READ MORE: Putin says US and key oil producers may be equally interested in lower oil

Oil provides about a half of the state revenue and the price drop could drag the economy down by four percent in 2014, with the recession expected to go into 2015, Fitch warned.
READ MORE: Venezuela 'seizing' diamonds, precious metals to boost reserves
In 2014, oil revenues will account for 92 percent of foreign inflows in the current account, Fitch calculated.
Venezuela has the world's largest proven oil reserves estimated at about 300 billion barrels. The country is also the world's fifth biggest oil exporter, and sells about 2.5 million barrels of the 3 million barrels it produces daily.
You can share this story on social media: