​50,000 tons of Russian coal enter Ukraine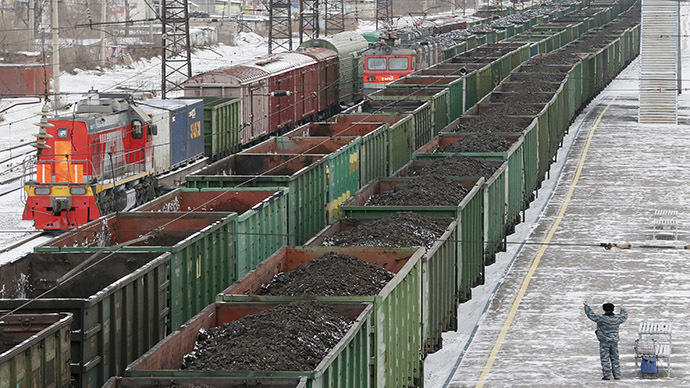 The Ukrainian Energy Ministry has announced that hundreds of wagons full of Russian coal which had been held up at the border in Ukraine's east since last week, have now started entering the country.
"Coal deliveries to the thermal power station have been resumed. Wagons with about 50,000 tons of coal have already been sent to the thermal power units to meet the needs of the power system. This coal had been blocked at the border with Russia for several days," a representative for Ukrainian Energy Ministry representative, Elena Mishchenko, wrote in a Facebook post.
The newly arrived coal is expected to help alleviate Ukraine's mounting energy crisis, which suffered another blow after a deal to import South African coal collapsed earlier this week.
"Once we can resolve the issue of coal supplies we can achieve a lower price for electricity generation," said Vladimir Demchyshyn, Ukraine's Energy Minister said, at a press conference this week. "We have power stations, but we can't use them to their full capacity unless we have enough fuel to run them."
Ukraine's energy shortage was prompted when Russia cut off the country's natural gas supply in June as a result of Ukraine's outstanding $5.3 billion debt to Russian state-owned gas giant, Gazprom. Meanwhile, hostilities in the war-torn Donbass region have halted coal production and supply to the country's power plants, further exacerbating the crisis.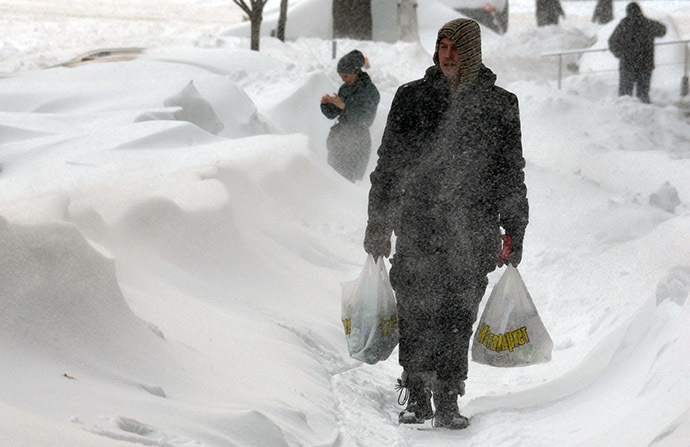 The South African coal deal Ukraine was banking on to help the country through the upcoming winter months, fell through when the head of a Ukrainian state energy firm involved in brokering the agreement was detained on suspicion of embezzlement. In another attempt to stave off the crisis, the country's gas importer, Naftogaz has struck a deal with Gazprom for the delivery of 1 billion cubic meters of Russian gas in December as Ukraine gears up for a chilly winter.
READ MORE: Debt-ridden Ukraine buys 1 bcm of Russian gas as winter gains force
Currently, the country is facing mass electricity cuts. The Energy Ministry has imposed limits on consumption between 8 and 11 in the morning and between 4 and 8 in the evening.
On Friday, Ukraine's Cabinet of Ministers decided to extend emergency measures for the domestic electricity market until January—the third time such an extension has been granted over the last six months.