Finns green light $8.7bn Russian nuclear plant order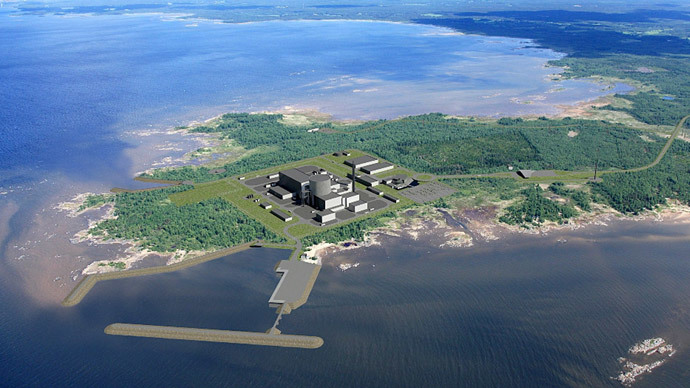 Finland has approved plans for a nuclear power plant to be built by Russia's Rusatom Overseas with an $8.7 billion price tag, even though there are worsening economic relations between Russia and the rest of Europe.
The reactor will be built in northern Finland for the Fennovoima power company, and financed by Russia's state-controlled Rusatom. It is scheduled to begin operation in 2024.
Fennovoima said in a statement that the decision to go ahead is important to the Finnish economy.
"I want to thank parliament for the trust they have shown in this important project. The Hanhikivi 1 nuclear power plant will generate emission-free electricity for Fennovoima's owners at a predictable and reasonable price for decades to come. This large-scale investment will create jobs and give a much-needed boost to the economy", said Toni Hemminki, CEO of Fennovoima.
The parliamentary vote on the project was supported by 115 lawmakers with 74 against, and ends years of speculation if the nuclear plant would go ahead; it first won backing in 2010.
READ MORE: Finnish govt okays Russia-backed nuclear power plant, Greens quit
These Finnish top politicians found a way to get rid of imported #Russian#nuclear energy! #Fennovoima#Rosatompic.twitter.com/u3Mrlrp635

— Seppo (@sepponet) December 4, 2014
Some investors had dropped out because of concerns about profitability, and the Finnish government had insisted that local companies hold at least a 60 percent share in it. A recent decision by the state owned energy company Fortum to take a 15 percent stake should meet this requirement.
READ MORE: Finland to continue with Rosatom nuclear project, despite sanctions - Prime Minister
The project had a number of detractors because of the worsening political and economic relations between Russia and the West over the crisis in Ukraine.
"This project carries a foreign policy risk, and under the current circumstances it should have been put on ice. EU-Russia relations are in their worst shape in ages," Antto Vihma, a senior analyst at the Finnish Institute of international Affairs told Reuters, adding that the project would not violate EU sanctions against Russia.
Local energy concerns and economic woes at the end of the day were clearly more important than political considerations.
"It is clear that this is not the best time for this decision from the international politics point of view. But we must make decisions when the issues come to our table," centre-right economy minister Jan Vapaavuori said before the vote.
But the plant's future profitability is still in question, as a decline in energy-intensive industries such as pulp and paper have led to a decrease in power consumption across the Nordic region.
Fennovoima said that at less than €50 per megawatt-hour (MWh), the plant will offer a good deal for years to come.
You can share this story on social media: