Finland to continue with Rosatom nuclear project, despite sanctions - Prime Minister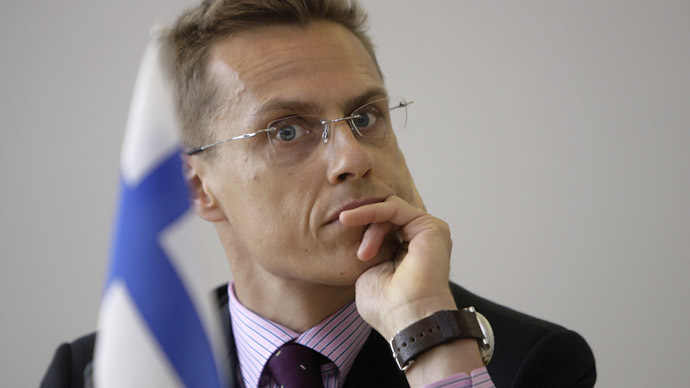 Finland will not drop its plans to construct a nuclear power plant with Russia's Rosatom. The project "will not shake Finland's reputation" and "shouldn't be mixed with politics," Prime Minister Alexander Strubb told Radio Suomi.
There are no differences in the Finnish government over the matter, the premier said.
READ MORE: EU publishes Russia sanctions list: Energy, finance, defense targeted
Rosatom Overseas Company, a subsidiary of Russia's state nuclear corporation, and Finland's Fennovoima will stick to a December 2013 agreement to build the Hanhikivi -1 nuclear power plant.
Under the agreement, Rosatom Overseas will deliver a 1,200-megawatt reactor for the plant, with the construction scheduled to start not earlier than in 2015. The Finnish media estimates building costs at €6-7 billion, where Fennovoima will pay €1.6 billion and Rosatom the rest.
Fennovoima got a construction license in 2010, but then the Russian company wasn't mentioned as a reactor supplier. This is why the Finnish Parliament decided the project needed further approval. Finland's Ministry of Employment and the Economy and the Radiological Safety Centre are assessing the environmental and nuclear safety of the project.
Up until now about 15 Finnish companies have decided to join the Hanhikivi -1 NPP project, but their names remain unknown. The final investment decision will be taken after the project gets approval again from the government and parliament.