'Russian economy not crashing, but adjusting'
The Russian economy is hurting from sanctions, low oil prices, and geopolitical tension, but predicting its imminent collapse is a fear-mongering tactic, and not entirely true, Russia's Deputy Finance Minister tells RT.
"I don't think the economy is really faltering it's just adjusting to the new realities of international trade," Aleksey Moiseev, Deputy Finance Minister of the Russian Federation, told RT.
Moiseev's comments were in response to President Vladimir's State of the Nation address on Thursday, which largely addressed the economic difficulties the country faces.
READ MORE: Putin offers amnesty for money coming back to Russia
One of the thorns in the side of the Russian economy is the slipping oil price, which has fallen about 40 percent since its peak in June.
"It is important for an economy to adjust to the changing terms of trade. It has happened to Russia before and it is happening to us now," he said.
In 1998 the ruble sharply devalued during a similar Saudi-led global oil supply glut, which sent prices down to near $10 per barrel. Then the government defaulted on its local debt.
"The ruble has been reacting to the significant decline in oil prices- that is natural," Moiseev said.
"I think that compared to other instances of falling oil prices, the Russian economy is adjusting much better than before," Moiseev explained, adding that it is natural for the ruble to fall along with oil. On Thursday, Brent Crude traded just below $70 per barrel, but Saudi Arabia expects it to drop further, to $60 per barrel.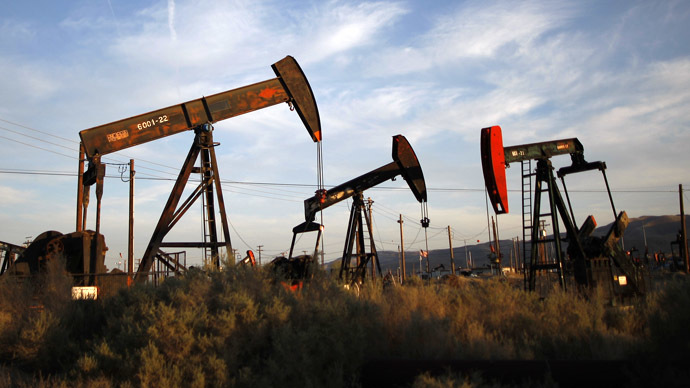 Other currencies are also taking a battering over oil. Major oil producer Norway has seen the kroner lose 20 percent this year.
"Unless the oil prices stabilize, the ruble will weaken further," Gabriel Stein, Director of Asset Management Services at Oxford Economics, told RT.
With sanctions Russia abruptly lost access to borrowing from Western capital markets, which will make it more difficult for companies and state organizations to pay off debts. Low oil prices exacerbate the problem making less cash available.
"Russia has been an integral part of international capital markets for almost 20 years- and its sudden shutdown has been a shock to the economy," Moiseev said.
Russia is better equipped to weather the shock this time. Thanks to several years of high oil prices it has been able to bolster its foreign currency reserves to about $428 billion, making a default unlikely.
"Russia has a strong balance sheet – at least enough to cover the expected budget deficit and all foreign debt obligations until end-2015 without accessing new external capital or debt – and the weakening ruble provides a lot of protection to the budget," Chris Weafer, partner at Macro Advisory, wrote in an emailed note Thursday.
"We have to be more efficient, and more investment friendly, and that's exactly the message the president has sent," Moiseev concluded.
You can share this story on social media: