​Cutting Russia out of SWIFT banking system would mean 'war' – head of VTB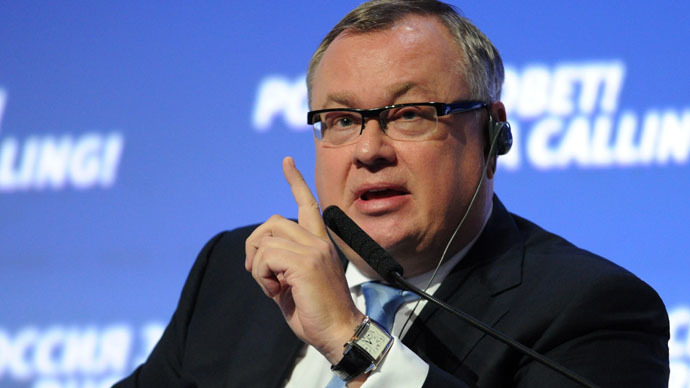 Excluding Russia from the global SWIFT banking transactions system is another form of sanctions and would mean "war," said Andrey Kostin, head of VTB Russia's second largest bank, adding that should it happen Russia has a "Plan B."
"In my personal opinion, if such a sanction is introduced it would mean war," Kostin said in an interview with Germany's Handelsblatt newspaper. If Russian banks no longer have access to SWIFT, the American ambassador would leave Moscow the same day, he said.
Kostin added that the banking system is highly dependent on the dollar and euro, and is the most vulnerable part of the Russian economy. However, he said Russia has an alternative should the SWIFT system be no longer available to Russia. Last month the Bank of Russia said it's going to launch an alternative for financial transactions in May 2015.
READ MORE: Russia to launch alternative to SWIFT bank transaction system in spring 2015
"There is much talk about the possibility of disconnection from SWIFT," said VTB's first deputy president Yuri Soloviev to Kommersant. He explained that 90 percent of all banking transactions are domestic that can be processed through alternatives to SWIFT.
"Problems may occur with the remaining payments passing through foreign contractor banks, but we are actively working on possible solutions," he added, saying VTB hopes disconnection from SWIFT won't happen.
Earlier Andrey Kostin said that VTB is in talks with Sberbank on creating a new alternative to SWIFT.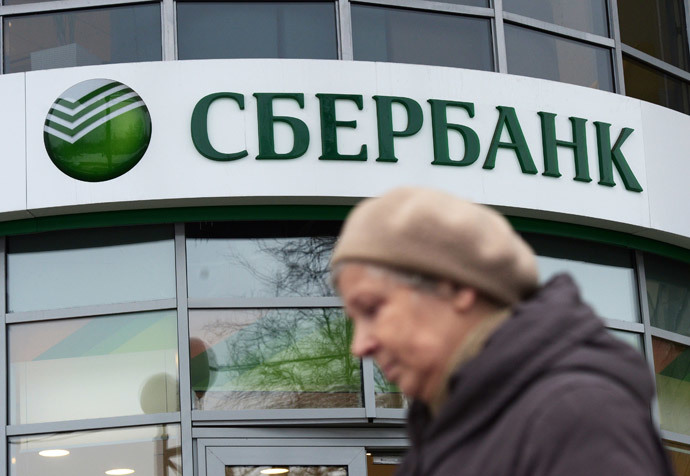 After the US and EU imposed sanctions on Russian banks there were fears that the next stage would be cutting Russia off from the SWIFT system.
A call to shut down the SWIFT system in Russia first came from British Prime Minister David Cameron. A resolution in the European Parliament also included such a proposal.
However, SWIFT representatives said that they will not switch Russia off the company's services despite political pressure, adding it has "no authority" to make unilateral sanctions decisions. The company said it can happen only if the EU takes the decision.
READ MORE: SWIFT: 'No authority' to suspend Russia, Israel from intl payments over sanctions
SWIFT is a global banking transactions system connected to more than 10,000 financial institutions in 210 countries. The daily turnover of payments made via SWIFT is around $6 trillion. Russia is the world's second largest SWIFT customer after the US.
You can share this story on social media: