SWIFT: 'No authority' to suspend Russia, Israel from intl payments over sanctions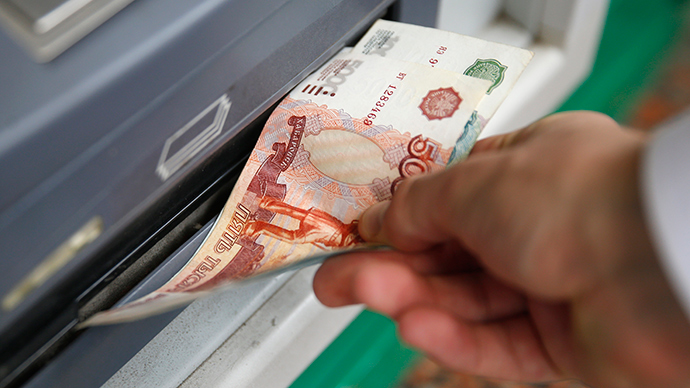 SWIFT will not bow to pressure to disconnect Russia and Israel from international transactions as it has "no authority" to make unilateral sanctions decisions, the Belgium-based group said Monday.
"SWIFT regrets the pressure, as well as the surrounding media speculation, both of which risk undermining the systemic character of the services that SWIFT provides its customers around the world. As a utility with a systemic global character, it has no authority to make sanctions decisions," the group said in a statement released on Monday.
The Society for Worldwide Interbank Financial Telecommunication, or SWIFT, is currently one of Russia's main connections to the international banking system, and if turned off, could hurt Russia's economy, in the short-term.
"SWIFT services are designed to facilitate its customers' compliance with sanctions and other regulations, however SWIFT will not make unilateral decisions to disconnect institutions from its network as a result of political pressure," the communique said.
In August it was reported that EU leaders were discussing disconnecting Russia from using SWIFT as a form of sanctions for its alleged role in the Ukraine conflict.
However, Brussels-based SWIFT has to comply with EU decisions because it is incorporated under Belgium law.
"Any decision to impose sanctions on countries or individual entities rests solely with the competent government bodies and applicable legislators. Being EU-based, SWIFT complies fully with all applicable European law," the statement said.
Many are calling on SWIFT to shut off services in Israel to quickly isolate the economy from international trade in order to encourage Israeli troops to withdraw from occupied Palestinian lands.
In March 2012, European sanctions against Iran made it impossible for SWIFT to operate in the country, which left a substantial financial scar, as SWIFT services were suspended by all Iranian banks. Transactions in South Africa were blocked to help overturn apartheid rule in the 1980s.
The SWIFT system transmitted more than 21 million financial messages a day last month between more than 10,500 financial institutions and corporations in 215 countries.
Home-grown solutions
Currently Russia is working to create its own domestic money transfer system to eventually replace SWIFT.
Also in the works is a national payment system, after US-based Visa and MasterCard cut off Russian clients associated with banks sanctioned by the US. In response, the Russian government will now require these companies to pay a security deposit to the Central Bank.
In August, Russia debuted its China UnionPay credit card system, an alternative to Visa and MasterCard. Some of the countries top bankers, like Andrey Kostin, the head at VTB, Russia's second largest bank, is even talking about completely switching Russia from dollar payments.
READ MORE: Russia could ditch US dollar in 2-3 years – head of Russia's #2 bank
Russia is also working with China to set up an international ratings agency separate from the big three- Fitch, Standard & Poor's, and Moody's.
You can share this story on social media: