Russia's two largest banks plan SWIFT alternative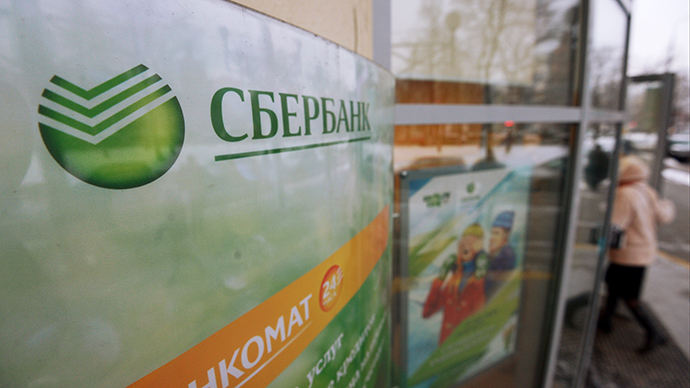 The two biggest banks in Russia, Sberbank and VTB, are in talks to create an alternative to the SWIFT global system for interbank financial communications, VTB head Andrey Kostin said.
According to Kostin, Russia has two options: either use the system run by the Russian Central Bank or create a new homegrown transaction platform.
"There is an alternative, we can use the Central Bank system that is already in operation, and we may make our own, we are already in discussions with Sberbank," Kostin told reporters in Washington DC, where he is for the annual fall meetings of the International Monetary Fund (IMF) and World Bank.
However, the catch with the Central Bank's international transaction system is the price.
"It's expensive, in fact several times more expensive than the SWIFT payment system," the VTB head said.
"If we create our own interbank system, which isn't difficult at all and we are in the process of doing, it will be cheaper. And then hold talks with the Central Bank," Kostin said.
Switching Russia off SWIFT, the Society for Worldwide Interbank Financial Telecommunication, would instantly isolate it from global finance, as happened with Iran in 2012. According to reports, EU leaders, especially in Britain, were discussing the option as a sort of super sanctions to punish Russia for its involvement in the Ukraine crisis. Many US senators have also been pushing to block Russia from SWIFT payments.
SWIFT, the Brussels-based global payments system, said last week that they wouldn't succumb to political pressure and cut Russian payments and would continue services. The group said that disconnecting Russia violates the company's mission and that it doesn't make such unilateral decisions.
However because it's based in Brussels, it would have to comply with any greater EU ruling.
Last month the SWIFT system transmitted more than 21 million financial messages a day between more than 10,500 financial institutions and corporations in 215 countries.
The Russian National SWIFT Association, or ROSSWIFT for short, is the second biggest worldwide, after the US.