China overtakes Japan to become world's second largest stock market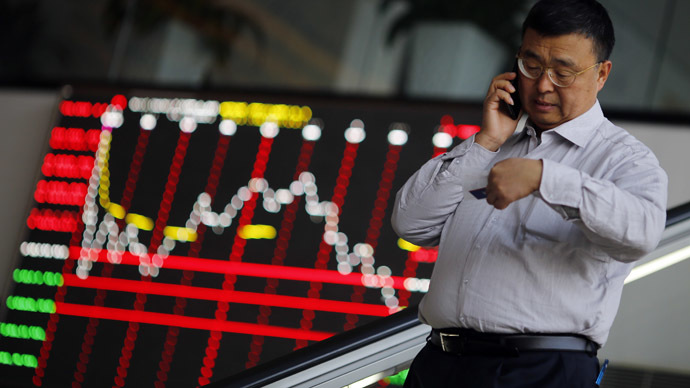 The capitalization of the Chinese stock market increased 33 percent in 2014 reaching $4.48 trillion, which makes the market second only to the US.
Japan's stock market declined 3.2 percent to $4.46 trillion in 2013, according to Bloomberg analysts.
The Chinese market surge came hot on the heels of allowing foreign investors unprecedented access to mainland shares through the merger of the Shanghai and Hong Kong stock exchanges.
READ MORE:China opens up $4.2trn stock market to world via Hong Kong
The decision to spur the Chinese economy has made the country an attractive investment. On November 21 the People's Bank of China reduced its key interest rate for the first time in two years. Economists predict Chinese authorities will put in place additional measures to support the economy, which slowed to a five-year low in the third quarter this year.
The weakening of the yen against the dollar has played an important part in the falling capitalization of the Japanese market. After Shinzo Abe's tight monetary policy proved to be ineffective, the yen has seen a 10 percent decline in 10 months.
READ MORE: Japan's PM dissolves Parliament, puts off tax rise to save 'Abenomics'
China had once been the world's second largest stock market. In March 2011, it briefly surpassed Japan, which was hit by a devastating earthquake. The disaster was accompanied by a sharp fall in stock market indices.
You can share this story on social media: